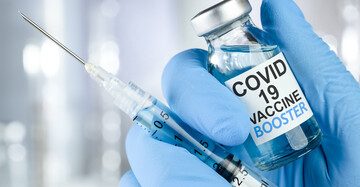 The Food and Drug Administration will likely approve a second booster shot or fourth COVID-19 shot. The rulers are still divided on whether an additional dose of the vaccine is necessary for everyone, but will likely agree that a fourth dose may eventually be needed for certain groups, such as older adults.
According to Chicago 5, an NBC affiliate, earlier this month, Moderna asked the FDA to authorize a fourth Covid shot for all adults, following Pfizer-BioNTech's request for a second booster for people 65 and older. Both companies said protection from the initial booster weakened after a few months.
Ruling Classes Cease Publishing Their Own Data Because It Shows "Vaccines" Are Resulting in AIDS
Of course, the companies who developed and are getting exceedingly wealthy off these shots are asking for more to be distributed. Whether they work or not, is obviously irrelevant.
The move to approve another booster shot comes amid early signs that the United States could soon experience another Covid wave as the omicron subvariant, known as BA.2, spreads throughout Europe and other parts of the world. Other countries, including the United Kingdom, Chile, Israel, and Sweden, already allow for a fourth vaccine for certain vulnerable populations.
More Than 66% of "Fully Vaccinated" Israelis Now Suffering Adverse Reactions To The "Vaccines"
For those paying attention, this won't be a surprise. The end game is to inject as many people as possible.
Ruling Class: The Scamdemic Won't End Until The WHOLE WORLD Is Vaccinated
Roll Up Your Sleeves! Get Your Fourth COVID Shot!
The CEOs of Moderna and Pfizer aren't the only ones trying to get the public used to the idea of taking whatever injections the rulers tell them to. Dr. Anthony Fauci has often said we should expect the fourth shot.
Fauci: A Fourth COVID Vaccine Dose is "Entirely Conceivable"
Some people have already decided to go ahead and get the fourth COVID shot as well.
Some People Have Already Had Their Fourth COVID Shot