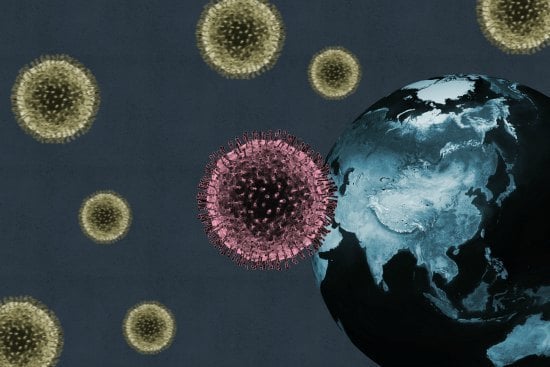 According to numerous mainstream media sources, the coronavirus is surging still and we should all be living in fear of it. More countries are seeing spikes in cases, and we knew this was coming.
According to US News, Ukraine saw a record number of new COVID-19 cases on Friday, reporting 7,517 new cases. The Cabinet Ministers of Ukraine now report more than 330,390 cases of the virus and more than 6,160 deaths, including 121 in the past 24 hours.
Poland's Ministry of Health reported a pandemic-high of 13,632 new COVID-19 cases on Friday, bringing the country's total to more than 228,310 cases. More than half of the cases, 119,000, are currently still active. Polish Prime Minister Mateusz Morawiecki said on Twitter that more than 10,000 of the country's 18,000 hospital beds are occupied.
Beginning Saturday, the entire country will be in a "red zone" and strict social distancing rules will go into effect, the health ministry announced. Restrictions include a remote school for all but the youngest students, requirement that children under 16 be accompanied by an adult in public spaces, closure of restaurants except for takeout or delivery, the limit of five people gathering outside and restrictions on the movement of people older than 70.
Russia set another record on Friday when it recorded more than 17,000 coronavirus cases for the first time since the pandemic. The country's coronavirus headquarters reported 17,430 cases, bringing the total to 1.48 million cases.
Globally, health officials report more than 41.79 million COVID-19 cases, and more than 1.13 million people have died (using their guidelines.)
More Lockdowns Around The World As COVID-19 Cases Surge
"Third Wave" Of COVID-19 Propaganda Continues & Ramps Up
The United States logged more than 73,000 new coronavirus cases on Thursday, the highest daily count since late July. Twelve states — including Indiana, Oklahoma, Idaho, and Montana — reached their highest seven-day average for new cases.
It is still possible they will attempt a second lockdown. At this point, with the fear propaganda in full swing, don't put anything past them and stay ready.