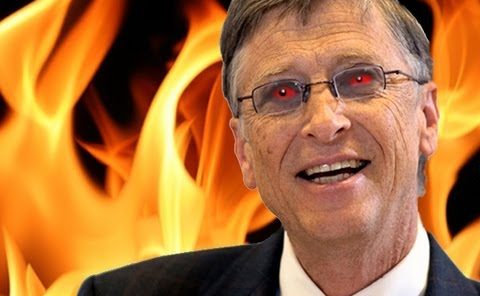 Bill Gates will not give up the elitists' dreams of devastating and permanently eliminating all small businesses. He's now saying bars and restaurants should be closed for four to six months and that there will be no "return to normal" until 2022.
If, however, you've been paying attention, you know this is not about a virus and health. This is about the Great Reset and the total permanent enslavement of humanity by the very few.
James Corbett Breaks Down The Great Reset
They will not stop until we are so impoverished we give up everything we've worked for in the system they set up in order to get their vaccine and agree to life as a slave.  It's become too obvious to ignore at this point.
.@BillGates on Covid: "Even through 2022" we should be prepared for life to not return to "normal"

Says "sadly" it's "appropriate" for bars and restaurants to close over the next "four to six months" pic.twitter.com/cmDD8pv3XR

— Tom Elliott (@tomselliott) December 13, 2020
According to a report by RT, the billionaire told CNN on Sunday that "unless we help other countries get rid of this disease" and see "high vaccination rates" within the United States, the "risk of reintroduction" will be possible.  "Big public gatherings" should continue to be banned and most bars and restaurants around the country should "sadly" be closed to curb infection rates, according to Gates. A real return to normal, he theorized, is possible only after 12 to 18 months "if we manage it well."
Gates is one of those elitist tyrants who needs the population to willingly accept the vaccine. People can expect to start receiving the newly approved Pfizer vaccine as early as today, according to CDC Director Dr. Robert Redfield. But even these tyrants are concerned that people won't take this rushed unnecessary vaccine.
Fauci: Take The Vaccine, Or Wear The Submission Muzzle Forever
Bill Gates: The U.S. Should "Brainstorm" Ways To Reduce "Vaccine Hesitancy"
Army General In Charge Of COVID-19 Vaccine Distribution Fears The Public Won't Take It
The ruling class fears only one thing: The bulk of humanity finally standing up and saying "no. You have no power over me."