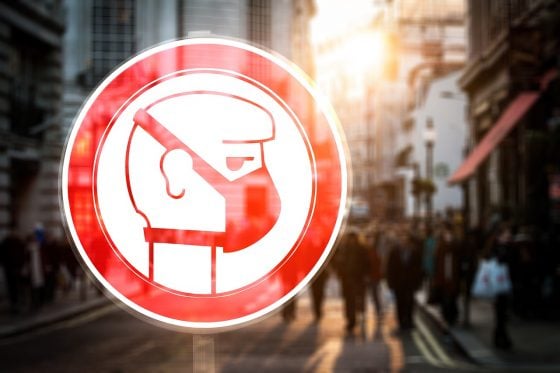 These people will not stop committing economic terrorism on entire populations. Dr. Michael Osterholm, who is a "coronavirus advisor" to Joe Biden, said a nationwide lockdown would help bring the virus under control in the U.S.
As a quick reminder, the mainstream media has declared Biden the winner of the 2020 election, however, he hasn't been officially given the title of president-elect. The media has definitely jumped the gun on this one and when that is known, things could get really ugly really fast.  But Biden has taken the media's coronation and run with it, appointing all kinds of tyrants to positions of power.
This particular tyrant, Dr. Osterholm, has threatened economic terrorism to stop a virus from spreading.  But if we have a vaccine now (thank, Pfizer) what are lockdowns needed for? Osterholm says the federal government will make the economic terrorism better by borrowing more money to cover lost income, aka, destroying the dollar so it'll be worthless by the time you get it.
He said the government could borrow enough money to pay for a package that would cover lost income for individuals and governments during a shutdown.
Osterholm, who serves as director of the Center of Infectious Disease Research and Policy at the University of Minnesota, said earlier this week that the country is headed toward "COVID hell." Cases are rising as more people grow tired of wearing masks and social distancing, suffering from so-called "pandemic fatigue," he said Wednesday. Colder weather is also driving people indoors, where the virus can spread more easily. –CNBC
Osterholm also spoke of "dark days" ahead, bringing up a phrase we have heard from these psychopaths before: the dark winter. 
Osterholm said the U.S. is headed for dark days before a vaccine becomes available. He said health-care systems across the country are already overwhelmed in places such as El Paso, Texas, where local officials have already closed businesses and the federal government is sending resources to handle a surge in deaths caused by Covid-19. –CNBC
"Pandemic fatigue" is real, in fact, people are sick and tired of being told what to do to avoid getting a cold. This medical tyranny is overblown and almost everyone knows it by now.  But as we have said in the past several times, do not assume there won't be another lockdown.  If these power-hungry political parasites can get away with enslaving us for their banking overlords, they will do so.
Be aware that several states are looking into, have threatened to, or are already in various stages of locking the population down once again. Stay prepared and aware.