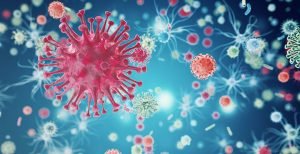 Is the mainstream media preemptively covering for the next AIDS epidemic caused by the "vaccines"? Or is this even more sinister? Let's take a look at the headlines flooding the news lately. They all seem to be pointing us in one direction: immune system depletion.
After 40 years of living with HIV, (human immunodeficiency virus) the rulers have decided to ask the mainstream media to promote the idea that now it's creating new variants.
All of these articles are magically surfacing now, in February of 2022, more than a year after the COVID-19 "vaccines" have been made available. Could this be why?
Discovery of HIV variant shows virus can evolve to be more severe — and contagious
Not to mention some who have taken the COVID-19 shots have been testing positive for HIV:
Australia Scraps Covid-19 Vaccine That Produced HIV False Positives
Why an Australian COVID-19 vaccine caused false-positive HIV tests
The mainstream media was quick to fact-check these articles, making sure those HIV tests were labeled as "false positives." But in light of HIV actually being used in the COVID-19 injections, are they really "false?"
They are also trying to tell us all of the heart problems and people dropping dead of sudden cardiac arrest are not from taking the jabs but from those hidden HIV infections.
Risk for myocardial infarction increases among people with HIV
And Prince Harry, the tyrannical dictator himself is demanding people do their duty and take an HIV test. Why? Probably so they can get you on more medications that will speed up the task of the COVID-19 shots.
Know your status and get an HIV test, says Prince Harry
Apparently, a "new strategy" is needed to fight HIV and AIDS:
Also, Moderna has just started human clinical trials for its HIV vaccine:
Moderna begins human clinical trials for mRNA HIV vaccine
First patients vaccinated in clinical trial of HIV experimental vaccine that uses Moderna's mRNA technology
But the new and more infectious variant of HIV is also treatable:
'VB' is a new and more infectious variant of HIV – but it is treatable
Fast-spreading HIV variant doubles rate of immune system decline
What else is degrading the human immune system? A series of shots, according to the ruling class's own documents.
Comparison of Official Government Reports Suggest Fully Vaccinated Are Developing Acquired Immunodeficiency Syndrome
More Government Documents Prove COVID-19 Vaccines Are Causing AIDS
The link between COVID-19 and HIV/AIDS started with Dr. Anthony Fauci. The article below was published in 2020:
"What Are The Odds?" – A Timeline Of Facts Linking Covid-19, HIV, & Wuhan's Secret Bio-Lab
Fauci Was Duplicitous on the AIDS Epidemic Too
There's a lot to tie together here, but it looks like the goal is to degrade the human immune system with AIDS, VAIDS, or in any way possible by convincing people they have HIV and making them take medications and vaccines for that too. Are we staring at a depopulation agenda?
In light of the timing of the news reports, I also found this more than interesting:
Luc Montagnier, co-discoverer of HIV, dies aged 89
Does anyone else remember this:
Kary Mullis, Inventor of the PCR Technique, Dies
Mullis died mere months before his invention, the PCR test, was being used to detect COVID-19. Mullis also said the PCR test was not a diagnostic tool and had choice words for Fauci, who has been neck-deep in the HIV/AIDS epidemic as well.
It's just uncanny timing that these reports about HIV and AIDS are coming out as governments try their best to run cover for the COVID-19 vaccines which are proving to be devastating to the human immune system. At this point, all the ruling class needs is the right variant to do the trick.
What in the actual hell do these sociopaths have planned for humanity? Nothing good based merely on the mainstream media's headlines over the past two weeks.