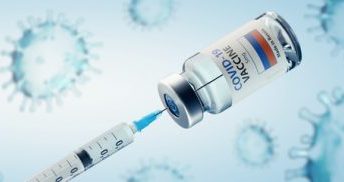 Big Pharma drug company Pfizer has begun the mass production of COVID-19 vaccines in anticipation of the emergency use authorization approval. Thousands of vaccines have already rolled off the line.
Time is up. The push to get the vaccine distributed has started with a bold propaganda campaign and the military is "ready" to make sure you take the shot.
According to a report by the Times of Israel, Pfizer has said it hopes to make 100 million doses of a COVID-19 vaccine available this year and a massive 1.3 billion available in 2021. Each recipient will need two doses. "It was great to see the first vial coming off the manufacturing line," Pfizer UK head Ben Osborn told the Daily Mail. "It just brought a tremendous smile to my face to see all of this work actually result in a product."
The agreement is part of US President Donald Trump's Operation Warp Speed vaccine program, under which multiple COVID-19 vaccines are being developed simultaneously. The program aims to deliver 300 million doses of a safe and effective COVID-19 vaccine by January 2021.

Under the initiative, the government will speed development and buy vaccines — before they are deemed safe and effective — so that the medication can be in hand and quickly distributed once the FDA approves or authorizes its emergency use after clinical trials. –Times of Israel
The Pfizer announcement last week means the United States could have two vaccines ready by the end of the year, with Massachusetts biotech firm Moderna aiming for November 25 to seek emergency use authorization.
Time is up.  Understand what it will cost you to deny this vaccine. The intent is to make this vaccine mandatory through punishments. Take it, and you ave up your freedom, refuse it, and you'll lose your freedom. That doesn't lend to this being voluntary by any means or stretch of the imagination.
Medical Journal: Get The COVID-19 Vaccine, Or Be Punished HARSHLY
Head of Operation Warp Speed: The Goal Is To Immunize The U.S. Population By 2021
More Proof Trump Is Working On Bill Gates' Vaccine Under "Operation Warp Speed"
Stay alert and be prepared.  This vaccine is coming and we all will have a choice to make soon.