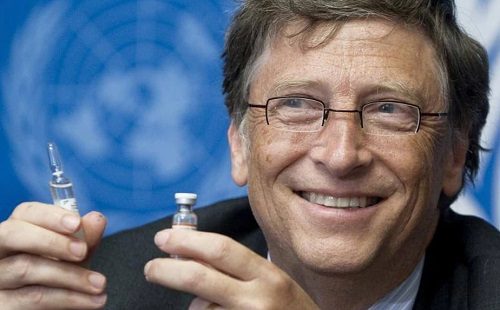 For all intents and purposes, the COVID-19 vaccine should be "mandatory" says one medical journal, and noncompliance should be harshly punished.  And if you refuse to take the new vaccine, you should face losing your job and be forbidden from leaving your own house until you comply.
Non-compliance with the new coronavirus vaccination program could result in a penalty.  Medical journals are already discussing ways to convince people to take the shot, and if you don't they are figuring out other ways to punish those pesky dissenters. With over half the United States population reportedly unwilling to submit to an experimental COVID-19 shot, a new scientific paper has shed light on how state health authorities might enforce compliance with vaccine mandates, according to a report by RT. 
The paper, which was published in the New England Journal of Medicine on Thursday, outlines "strategies" for circumventing widespread fears over the safety of a rushed-to-market vaccine against the novel coronavirus, providing health authorities with a playbook for coercing a skittish populace.
The writers acknowledge that voluntary measures should be tried first, rather than mandating the vaccine for everyone out of the gate. However, if the target population doesn't comply within a trial period, a mandate should be rolled out, and the penalties for refusing to submit should be harsh. Given "the costs of a failed voluntary scheme," the writers warn, authorities should wait no more than a few weeks before rolling out a mandate if uptake falls short of expectations.-RT
The vaccine should be mandated for "high-risk" populations, such as the elderly and healthcare workers, and those living in close quarters, like dormitories or prisons. Military personnel are also set up to get this vaccine first. But once all of those groups have been vaccinated, they plan is to force it on everyone else.
Rather than attempting to pass laws requiring certain populations to get the vaccine, the paper recommends that "noncompliance should incur a penalty" – and a "relatively substantial" one. The non-compliant should be threatened with "employment suspension or stay-at-home orders," though fines or criminal charges are discouraged, because they "disadvantage the poor" and risk getting the mandate itself challenged in court. Worse, they "may stoke distrust without improving uptake," it adds. –RT
It's also important to know that the authors of the NEJM paper hail from Yale, Stanford University, and Indiana University, all institutions that have received funding from the Bill and Melinda Gates Foundation. The foundation has poured billions of dollars into developing multiple COVID-19 vaccines, setting up seven facilities to manufacture the leading candidates.
Operation Warp Speed Awards Novavax $1.6 Billion For COVID Vaccine
While the United States, the United Kingdom, and several other countries have already paid for hundreds of millions of doses of multiple jabs, no western pharmaceutical company has yet declared victory in the vaccine race – on the contrary, the clinical trials of frontrunners like AstraZeneca and Moderna have yielded a bumper crop of troubling side effects.
There is no intention to make this vaccine voluntary and noncompliance will be punished.
If you intend to refuse this vaccine, make sure you are prepared for the "punishments" involved. Store extra food, water, and supplies now and make sure you stay alert and know what's going on.