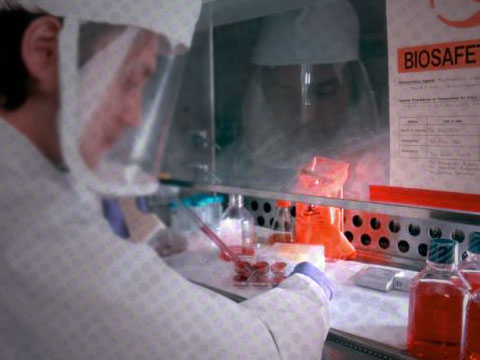 So many didn't want to hear that Donald Trump is helping get the Bill Gates vaccine ready in record time under "Operation Warp Speed." But the truth is more important than feelings, and people should be aware of what's going on: this is full tyranny, and Trump is working with the "general and the admiral" to help roll this vaccine out.
What would he need the help of generals and admirals for if this was not going to be mandatory?  We all need to stop looking at the left vs. right paradigm if we ever want true liberty and freedom, and too many are turning a blind eye to this.  Why is to not ok for Bill Gates to work on ID2020, but it's fine if Trump does? I'll answer: neither is acceptable and both are tyrannical.
Liberty should not be negotiable, and if Trump does something to stomp on human rights, I am going to mention it, even though it'll upset some people.  Your feelings don't change what Trump said with his own mouth.
Yes, what Trump said in the last video about "forced vaccines" was about measles, and it says so in the video clip where he says it.
Medical Tyranny: Trump Pivots To Mandatory Vaccinations Under Operation "Warp Speed"
Yet that mentality still should not be forgotten and that is why it was included. If he wants mandatory measles vaccinations, he won't stop at just the measles and it's delusional, at best, to think that he would. Trump admits that he is in control of Operation Warp Speed with the plans to have 300 million vaccines available as soon as humanly possible.
There are 325 million people in the United States.  That doesn't leave many unvaccinated. Go to 1:30 in the video to hear Trump say, himself, that's he's in control of this operation:
Trump, himself, said:
"I hope we're gonna come up with a good weap-vaccine, ah, Johnson and Johnson and Oxford and lots of different great companies, representative of our country in sometimes-in some ways, the NIH is working very hard and doing a terrific job. Uh, no, I hope we're gonna have a vaccine, in and we're going to fast-track it like you've never seen before. If we come up with a vaccine, I think they probably will."
Next, a reporter asks Trump "who is in charge of this operation?" Trump says:
"Uh we have, you know who's in charge of it? Honestly, I am. I'll tell ya, I'm really in charge of it. I could say somebody else I will say we're dealing with the general and the admiral. They're very much in charge, but, I think, probably more than anything, I'm in charge. And I'm the one that gets blamed and I get blamed anyway. Don'tforget, if we come up with a vaccine in record time, they'll say they should have done it faster. But we have a lot of good possibilities."
Germany even confirmed that Donald Trump attempted to buy the firm working on a coronavirus vaccine in Germany. The president is not "draining the swamp," He's going all-in on a vaccine that will be horrifyingly fast-tracked.
And while Trump didn't say the vaccine would be mandatory, it's hard to imagine this going any other way when he's wanting 300 million doses and is working with the "general and the admiral" on this operation.
Operation Warp Speed intends to fast track Bill Gates' vaccine and Trump admits he's in control of that operation. Don't take my word for it. Listen to him say it yourself. I only want your eyes fully open to what's going on, and what they intend to do to all of us. If you want to berate the messenger for bringing you this information, do so. But it's information you all should be aware of.
Does anyone honestly believe that this vaccine won't be mandatory? That obviously the goal of the scamdemic.