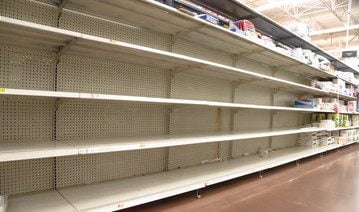 Many parents of newborns are starting to panic as the shortage of baby formula begins to hit stores nationwide. Drugstore chains like Walgreens and CVS have announced they would limit how many baby formula products each shopper can purchase at a given time.
Walgreen's Own Data Inadvertently Admits COVID Vaccines Don't Work
According to a report by ZeroHedge, at retail locations across the United States, about 40 percent of the top-selling infant formula products were not in stock for the week ending April 24, said Datasembly. The company said that it has tracked baby formula stock at more than 11,000 stores nationwide.
This is a shocking number that you don't see for other categories," Ben Reich, CEO of Datasembly, told CBS News.  "We've been tracking it over time and it's going up dramatically. We see this category is being affected by economic conditions more dramatically than others," Reich added.
Just The Beginning: Nationwide Rationing of Baby Formula
In a statement, Reich cited inflation, product recalls, and supply chain shortages as to why there is "an unprecedented amount of volatility for baby formula." And he believes that the shortages will continue in the near future. "We expect to continue to see the baby formula category being dramatically affected by these conditions," Reich said. "Baby formula stock, which has been one of the more affected categories so far in 2022, and one that will continue to demonstrate higher than average out-of-stock levels."
In February, a major baby formula producer, Abbott Nutrition, recalled numerous lots of its products following reports of bacterial illnesses in infants. Last week, the U.S. Food and Drug Administration issued a notice to consumers telling them not to consume any products manufactured at Abbott's facility in Sturgis, Michigan, over concerns of contamination.
This is only one of the many items we are going to have problems getting in the near future. If you haven't already started to put a few things back just in case, you are running out of time. It is not going to begin and end with baby formula. The bird flu is being used as an excuse to kill off entire flocks of birds used for meat and eggs. Food supply and manufacturing facilities are burning down. Farmers aren't planting. We are staring famine in the face. Get ready.