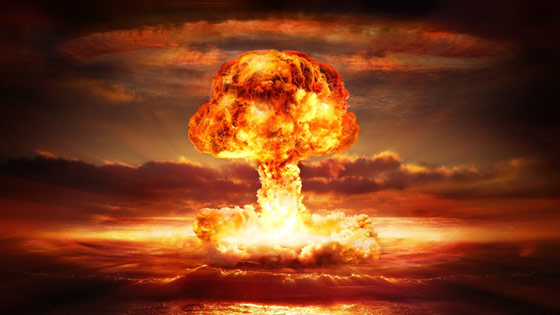 With tensions rising and the North Korean regime unwilling to cease missile tests, the leader of the rogue nation is now officially threatening the United States with World War 3.
Not to be outdone in the warmonger arena, Kim Jong-Un is showing he has no desire to achieve world peace. Kim Jong-Un is promising a preemptive strike on the mainland US if he feels threatened. Before the beginning of 2017, the only thing afraid of Kim Jong-Un was a cupcake. But the dictator has been making sure his threats stick in the sides of the politicians in Washington.
The threat was in response to comments from CIA Director Mike Pompeo, who said last week that the Trump administration needed to find a way to separate Kim from his growing nuclear stockpile. "As for the regime, I am hopeful we will find a way to separate that regime from this system," Pompeo said. "The North Korean people I'm sure are lovely people and would love to see him go." But Kim Jong-Un didn't really like those comments much, so the chubby dictator issued his own threat in return.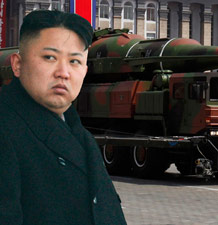 "The DPRK (Democratic People's Republic of Korea) legally stipulates that if the supreme dignity (Kim Jong-Un) of the DPRK is threatened, it must preemptively annihilate those countries and entities that are directly or indirectly involved in it, by mobilizing all kinds of strike means including the nuclear ones. Should the US dare to show even the slightest sign of attempt to remove our supreme leadership, we will strike a merciless blow at the heart of the US with our powerful nuclear hammer, honed and hardened over time," the foreign ministry spokesman added. Although that may seem funny to some, North Korea's volatile dictator, coupled with a nuclear program in its infancy is a recipe for disaster.
US Ambassador to the United Nations Nikki Haley warned lawmakers last month that the North Korea's missile program may be advancing ahead of previous estimates that put Kim's unpredictable regime three to five years away from achieving its ambition of being able to deliver a nuclear weapon to the US. –CNN
This situation could quickly turn for the worse in the coming months and years.