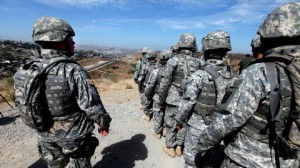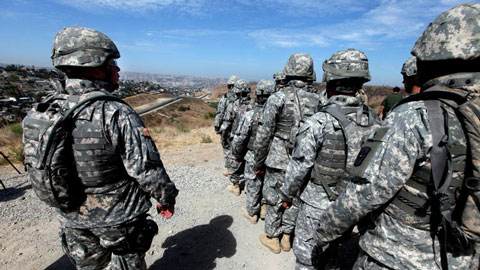 The government is calling in the military to help with a "COVID surge." The National Guard has been deployed to 55 hospitals in Massachusetts to "help" with overwhelmed hospitals.
Woman BANNED From ALL HOSPITALS In The UK For Proving Hospitals Are EMPTY
Likely being done to get Americans used to seeing the government's boots on the ground in their local towns, the rulers have sent in the military. Apparently, according to mainstream media, these National Guard personnel will be assisting hospitals that have a staffing shortage. And why is there a staffing shortage? Because people continue to disobey and refuse to get injected with the experimental gene therapy shots. 
MORE: As many as 500 National Guard personnel will be helping in these roles ⬇️@boston25 pic.twitter.com/WIlhIJRck1

— Julianne Lima (@JulianneLimaTV) December 27, 2021
The latest state data reported on Dec. 23 shows 91% of all medical and surgical beds and 83% of all intensive care unit beds are already full statewide.

These measures take effect as record-breaking COVID-19 case numbers are being reported in Massachusetts.

On Friday, more than 10,000 new COVID-19 cases were reported in the state –the highest number for a single day since the pandemic started. -Boston 25 News
This brings back memories:
Army's Seattle Field Hospital Closed After 3 Days & Without Seeing A Single Patient
Are we being lied to again? Probably. Is there an ulterior motive behind using the military to cover staffing shortages? Probably. People are waking up and figuring out what's going on, albeit slowly. It's taken massive tyranny to get many to realize they were born slaves and will die permanent slaves with their children in shackles forever if they don't free their minds soon.
Be ready for anything the best you can. No one knows what will happen. All we have is speculation. As people wake up and figure out they were born onto a slave planet, the rulers will push to keep them there and refuse to give up so easily. Stay aware of what the media is saying even though we know it's mostly lies and straight propaganda so you are informed as to just how low they will stoop to keep you from being free.