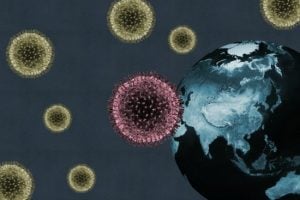 Moderna's CEO, Stephan Bancel said it is a "reasonable scenario" that the COVID-19 scamdemic is almost over. Why are they all of a sudden declaring victory over the "invisible enemy" when we all know the other shoe hasn't dropped yet?
The United States' head medical tyrant, Dr. Anthony Fauci said the scamdemic is winding down too:
Fauci: The "Full Blown" Scamdemic Is "Almost Over" In The U.S.
Have enough of the slaves taken the shots? That was one condition the ruling class had before letting up on the propaganda. Is there something else more sinister coming? The rulers desperately needed the obedient slaves to be injected with as many of these shots as they would take, so why stop now?
Ruling Class: The Scamdemic Won't End Until The WHOLE WORLD Is Vaccinated
Speaking to CNBC's Squawk Box Asia on Wednesday about whether he believed that the pandemic was in its final stages, Bancel said: "I think that is a reasonable scenario."
Bancel said he thinks there was "about an 80% chance" that as the virus evolves, it will become "less and less virulent." If this were the case, Bancel still expects people older than fifty, and those at high risk of severe illness, to be boosted against COVID-19 each year. "This virus is going to stay with humans forever, like flu, and we'd have to live with it," he said.
Tedros Adhanom Ghebreyesus, director-general at the World Health Organization, warned in late January that it was "dangerous" to assume that Omicron would be the last variant to emerge during the pandemic or that "we are in the endgame." Learning to live with COVID-19 cannot mean "we gamble on a virus whose evolution we cannot control or predict," he said. –Business Insider
So what's coming next? Are we really going to expect that they have just given up? Now that a majority of people have taken these shots and have immune system degradation, are we going to see something else released that could amplify those problems?
What's With All The HIV & AIDS Headlines in The MSM Lately?
SHOCK CLAIM: China Released A Bioweapon During The Olympics: A Hemorrhagic Fever Virus