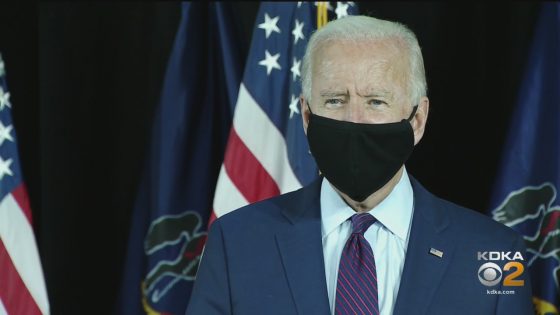 Joe Biden says all Americans will be eligible to inject themselves with the gene therapies falsely labeled "vaccines" on May 1 of this year. Biden added that the vaccine rollout is months ahead of schedule.
"Tonight, I'm announcing that I will direct all states, tribes, and territories to make all adults, people 18 and over, eligible to be vaccinated no later than May 1," he said, though cautioned that not all Americans would have the shot by that date, according to a report by RT. "Let me be clear, that doesn't mean that everyone's going to have that shot immediately, but it means you'll be able to get in line beginning on May 1," the tyrant said.
He added that the rollout of these gene therapies is now ahead of schedule and to make sure it stays that way, he's going to enlist more soldiers to help make sure people are "enticed" to take the jab.
The president also boasted that the vaccine rollout is now "months ahead of schedule," saying there will be ample supply to inoculate all American adults by the end of May. He added that the government will mobilize "thousands of vaccinators," calling on active-duty soldiers, the Federal Emergency Management Agency (FEMA) and retired doctors and nurses to help administer doses. While Biden was short on specifics, Associated Press reported earlier on Thursday that the number of troops working on the vaccine initiative would swell to 6,000, enlisting 4,000 additional soldiers for the effort, citing a senior administration official.-RT
They want us all jabbed and that should be apparent.  If anyone is thinking of getting the shot, far be it for me to tell you not to, but take at least a few things into consideration first:
COVID-19 mRNA Shots Are Legally Not Vaccines
Fauci: Vaccinated People Can't Dine Indoors Or Go To The Movies Still
AstraZeneca Slides As Denmark Suspends Vaccinations On Blood-Clot Fears
Big Pharma Will Not Be Responsible For COVID-19 Side Effects Caused By Vaccines
So, based only on the above headlines (all of which are backed up and sourced) the vaccines don't actually prevent you from getting COVID-19, so you still have to obey the ruling class masters. The vaccines are actually gene therapies, not vaccines, but were labeled as such to provide immunity from harm and injury; up to and including death, against the manufacturers of these therapies.
These therapies are disturbingly permanently damaging far more people than the non-existent COVID-19 scam ever has:
Study Results: CDC Inflated COVID Numbers By 1600%
Please use your own critical thinking and discernment skills. The information is getting harder to find, but it is there if you care to look for it. It pains me to imagine what comes next if not enough people are willing to take a gene therapy injection for a disease they don't have to prevent a disease that doesn't exist. Yeah, we live in a crazy messed up world, and the sad thing is that most don't see it.