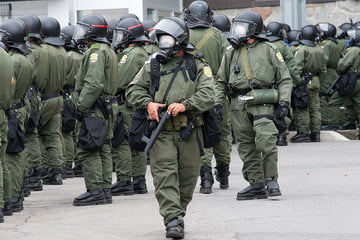 Israel's second lockdown imposed by the government is being ignored by the citizenry. Eventually, people get tired of being dictated to and make the decision to live freely without fear of consequences.
This should be a lesson for all countries who attempt a second lockdown. Israel is learning that freezing a nation in place is even more difficult the second time around and too many are flat our ignoring the dictates of government in exchange for making their own decisions, consequences be damned.
The Washington Post reported that this lockdown has proven extremely difficult for Isreal to enforce as people are now trending toward freedom not the false sense of safety being offered by the political ruling classes. Israel's experience could hold lessons for other governments looking to exact tyranny on their own citizenry. Let's hope a second lockdown in the United States never coalesces, but if it does, let's also hope the public will stand up to the tyrants attempting to shove this New World Order agenda down our throats.
James Corbett: "The Great Reset IS The NWO!" We Are Almost Out Of Time
After a nearly two-month national quarantine, last spring, in which Israel's 9 million residents largely complied with orders to stay home like good little order following slaves,  autumn's Lockdown II has proved to be far more contentious as people willingly disobey the government.
In light of the public waking up to the fact that this virus is scam and hardly worth mentioning, becoming increasingly doubtful that the restrictions are necessary, desperate to make a living, and outraged at reports of politicians ignoring their own rules, has resulted in most people being less willing to lock themselves up since the second quarantine began September 25.
People are using black-market tactics to remain open. They are skirting the rules and regulations in order to be able to make an income and feed their family. The police still seem to be intent on using force and violence against people who disobey. It's funny that the police still et to keep their jobs and stay paid and feed their families as the people they terrorize and shut down suffer.
This is tyranny. It's actually beyond tyranny at this point. Wake up. It's past time to stand against all of this.