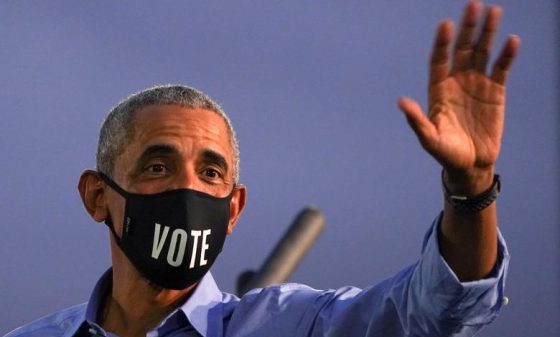 Former President Barack Obama announced Sunday that he has tested positive for Covid-19. Even though the tyrant was fully "vaccinated" and boosted, he insisted the shot works and said others should just comply.
[VIDEO]: Bayer Executive ADMITS mRNA "Vaccines" Are Actually Gene Therapy
COVID-19 mRNA Shots Are Legally Not Vaccines
I just tested positive for COVID. I've had a scratchy throat for a couple days, but am feeling fine otherwise. Michelle and I are grateful to be vaccinated and boosted, and she has tested negative.

It's a reminder to get vaccinated if you haven't already, even as cases go down.

— Barack Obama (@BarackObama) March 13, 2022
Wait, so we all still have to get vaccinated and boosted even though those who do are still testing positive? People must have really suspended all logic.
Obama had recently returned to Washington, DC, after spending much of the winter in Hawaii. He tested positive in DC, a person close to him said. The diagnosis makes Obama the second U.S. President known to contract the virus after then-President Donald Trump announced he
 tested positive
in October 2020, which was before vaccines were widely available in the US
, according to a report by CNN. 
Both rulers have repeatedly told the slave to roll up their sleeves and take these shots.
Operation Warp Speed: Trump Is Taking Credit For The "Vaccine" Rollout
Ambitious Vaccine Schedule Announced By The Trump Administration
President Joe Biden said in his first State of the Union address earlier this month that the US is moving "forward safely" into a less disruptive phase of the pandemic. During his speech, the President outlined his plan to emerge from the Covid-19 pandemic. "Thanks to the progress we have made this past year, Covid-19 need no longer control our lives," Biden said as he acknowledged that Americans are "tired, frustrated and exhausted" with the pandemic.
Unfortunately, the whole scamdemic is probably not over yet. They have already told us when this ends:
Ruling Class: The Scamdemic Won't End Until The WHOLE WORLD Is Vaccinated
Stay alert and prepared. If they decide to continue this hoax, it may not be a scam next time.