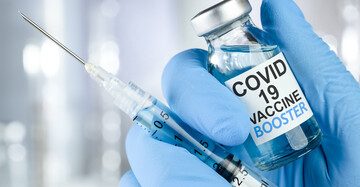 As we have stated from the beginning, the "vaccines" are anything but. If they were actually "vaccines" no one who takes them would be getting the "disease" they are meant to prevent. Now, a Bayer executive has admitted on video that we were right from the beginning: the COVID-19 "vaccines" are gene therapy.
COVID-19 mRNA Shots Are Legally Not Vaccines
Without the obvious lies and propaganda, rational and otherwise healthy people would have never been convinced to inject themselves with a gene therapy drug. Although Russia presented us with a shred of truth alluding to the fact that its SputnikV COVID "vaccine" was a gene therapy drug, people continued to line up and get injected.
The Truth Comes Out: It DOES Alter Your Genetic Material
Speaking at the opening of the World Health Summit 2021 last November, Bayer Pharmaceuticals Division President Stefan Oelrich admitted that if it were not for the scamdemic, the experimental injection may [not] have seen an extremely high rejection rate.
"We are really taking that leap [to drive innovation] – us as a company, Bayer – in cell and gene therapies," Oelrich stated. "Ultimately, the mRNA vaccines are an example for that cell and gene therapy," Oelrich admitted. "I always like to say: if we had surveyed two years ago in the public – 'would you be willing to take a gene or cell therapy and inject it into your body?' – we probably would have had a 95% refusal rate," he said, adding, "I think this pandemic has opened many people's eyes to innovation."
As we have said from the beginning, this "vaccine" is a part of the agenda. They must get a critical number of people to take it, and unfortunately, it looks like the rulers have been successful at doing just that.
Oelrich continued: "Our successes over these 18 months [the duration of the COVID 'pandemic'] should embolden us to fully focus much more closely on access, innovation and collaboration to unleash health for all, especially as we enter, on top of everything else that is happening, a new era of science – a lot of people talk about the Bio Revolution in this context."
LifeSite News compared Oelrich's statements to those of globalist World Economic Forum founder Klaus Schwab's comments about the "Great Reset."
Never forget that the "fact-checkers" and mainstream media repeatedly lied and told everyone these shots were somehow still vaccines, even though we are getting admission from those insisting everyone take them, that they are gene therapy drugs. Of course, what can you do if you've taken these shots? Unfortunately, very little it seems.