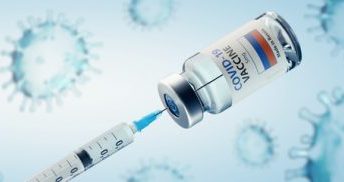 The United Kingdom has approved the Pfizer COVID-19 vaccine and the rollout and first shots will be injected into people beginning next week.  Elderly people in care homes, along with health workers and other vulnerable people will be the first to get the shot.
The UK has ordered 40 million doses of the vaccine and considering those who take it will need two shots, that's enough to vaccinate 20 million people. Health Secretary Matt Hancock told the BBC that an initial 800,000 doses would be available in the UK next week, and "we'll then deploy it at the speed that it's manufactured" by Pfizer at its facilities in Belgium. The bulk of the rollout will come next year.
Time Is UP: Pfizer To Seek EUA For COVID-19 Vaccine TODAY
Pfizer CEO Albert Bourla hailed the emergency authorization as "a historic moment in the fight against Covid-19."
Politicians Warn: Vaccines Can Be FORCED On People
The first Americans are expected to be vaccinated within two weeks.
In a statement, the health department said the approval "follows months of rigorous clinical trials and a thorough analysis of the data by experts at the [Medicines and Healthcare products Regulatory Agency (MHRA)] who have concluded that the vaccine has met its strict standards of safety, quality, and effectiveness.

"The Joint Committee on Vaccination and Immunisation (JCVI) will shortly publish its latest advice for the priority groups to receive the vaccine, including care home residents, health and care staff, the elderly and the clinically extremely vulnerable."

Prime Minister Boris Johnson hailed the news as "fantastic" in a tweet, adding that "it's the protection of vaccines that will ultimately allow us to reclaim our lives and get the economy moving again." –CNN
If you have not prepared for the possibility of "harsh punishments" for refusing this "voluntary" vaccine, do so immediately.  Time is up. This is the end game the elitists have wanted for decades, if not longer. Brace yourself. It's about to get ugly.

Top Lawyer Says The Government Has THE POWER To "Plunge a NEEDLE IN YOUR ARM"

[DISPLAY_ULTIMATE_SOCIAL_ICONS]