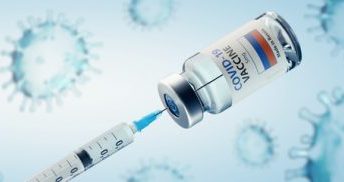 Operation Warp Speed's vaccine chief Moncef Slaoui said that the first Americans to be vaccinated for COVID-19 will get the shot the second week of December.  "Our plan is to be able to ship vaccines to the immunization sites within 24 hours from the approval," Slaoui said.
"I would expect maybe on day two after approval, on the 11th or on the 12th of December. Hopefully, the first people will be immunized across the United States, across all states, in all the areas where the State Departments of Health will have told us where to deliver the vaccine," Slaoui told CNN's Jake Tapper on "State of the Union" Sunday.
ALERT: Operation Warp Speed General Said "The Whole of America" Will Be Vaxxed Within 24 Hours
Pfizer submitted an application to the US Food and Drug Administration for emergency use authorization for its Covid-19 vaccine candidate, and an FDA vaccine advisory committee is slated to meet on December 10. We all know they will approve this vaccine and roll it out. Slaoui also said that based on plans, the amount of the population who need to be vaccinated for life to return to normal is likely to happen in May.
Slaoui told Tapper that the level of efficacy that has been shown in both Pfizer and Moderna's vaccines means a lot of the country has to take the vaccine.  "70% or so of the population being immunized would allow for true herd immunity to take place, that is likely to happen somewhere in the month of May, or something like that based on our plans."
But we shouldn't trust these people, considering they already told us the vaccine won't allow life to go back to normal.
They Moved The Goalposts…AGAIN!: "It's Not Over When The Vaccine Arrives"
"So, if we get the overwhelming majority of people taking the vaccine, and you have on the one hand an effective vaccine, on the other hand, a high degree of uptake of the vaccine, we could start getting things back to relative normal as we get into the second and third quarter of the year, where people can start thinking about doing things that were too dangerous just months ago," Fauci said at the time.