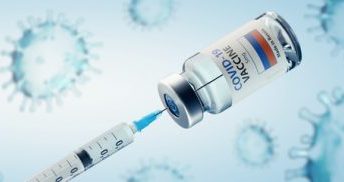 Pfizer and partner BioNTech will seek emergency government approval for their coronavirus vaccine on Friday, Health and Human Services Secretary Alex Azar said, paving the way for millions of doses to be distributed within 24 hours. The vaccine has allegedly shown a 94.5% efficacy rate.
Once the Food and Drug Administration gives EUA (emergency use authorization) to Pfizer, their vaccine will be rolled out for distribution beginning in 24 hours. "We will ship millions of doses of vaccine within 24 hours of FDA approval. So my message is hope and help are on the way," Aazar said Thursday as he announced the pending emergency use application during a White House coronavirus task force briefing.
For those who think it was "fake news" to accurately quote Gus Perna who said: "Upon emergency use authorization, all of America must receive [the] vaccine within 24 hours." Apparently, the video of him actually saying this is being ignored and not watched. He did say it. Do yourself a favor and listen to him say it.  Here is again, less than one minute in. Go to the 25-second mark to hear it.
He didn't say it would be distributed in 24 hours. He used the word "receive." Take that as you wish and interpret any way you'd like. But he said what he said, and it was not a misquote or "fake news."
He also said "equitable distribution," which could also mean they intend to put the vaccine in grocery stores and Wal-Marts next to the flu shots. None of this is "good." This rushed vaccine is still not going to be well-received even if Perna does mean it will be available within 24 hours for those who want it and not immediately mandatory.
Trump: "The Military Is Ready To Deliver A Vaccine"
Eventually, hopefully, we all know by now that this will not be a choice.  Richie from Boston made a correction, stating Perna could have meant distribution would happen within 24 hours and not actually receiving the vaccine. But the fact that Perna said what he said should be concerning regardless of the context.
Vice President Mike Pence said at the briefing that "literally, we could well be a matter of just a few weeks away from a vaccine being available across this country for the most vulnerable among us."
Azar said, "there is light at the end of the tunnel, this isn't forever." He said a second drugmaker, Moderna, is likely to also seek permission for its vaccine, which was 95 percent effective, and does not require special ultra-cold storage. "For the last two weeks, we've seen just unprecedented historic news about vaccines. Two vaccines, each with 95 percent efficacy, rivaling the 98 percent accuracy of our measles vaccine, produced in some of the largest vaccine clinical trials ever conducted in history — over 40,000 patients in each of these clinical trials demonstrating good safety profiles," Azar said.
"BioNTech has announced that tomorrow they intend to file for emergency use authorization at the FDA. We would expect to see Moderna filing soon also. We also have this comprehensive distribution plan that… builds on a public-private partnership… with a goal to make the distribution of this vaccine as convenient to you as the flu vaccine is."
Perna said the vaccine doses will be shipped to "any place that a state wants to administer a vaccine" and that 100 million kits have been prepared for the vaccines, meaning supplies shortages won't slow the process, according to a report by The New York Post. "We can go to one place in a state or we can go to 10,000 places in a state," Perna said.
Choices will have to be made soon. Be prepared. And stay alert. Use your discernment and take quotes from these vaccine officials how you think they are intended. I don't pretend to know what he could have meant. But I took his statement to mean that he intends to vaccinate the whole of America. Admittedly, there is no logistical way to do that in a 24-hour window, but nonetheless, he said what he said.