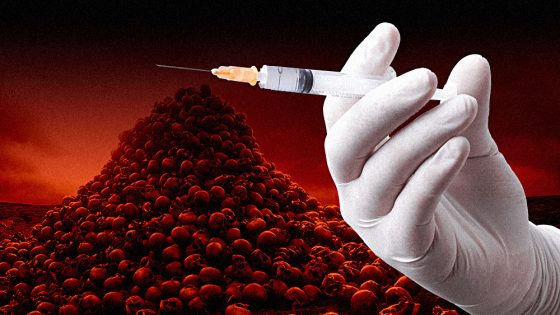 The general in charge of Operation Warp Speed has said that all Americans must be forced to take a COVID-19 vaccine within 24 hours of it receiving emergency use authorization.   "Upon emergency use authorization, all of America must receive [the] vaccine within 24 hours," Gus Perna said.
A panel of Operation Warp Speed (OWS) officials met in Washington, D.C. to give reporters an update on the vaccine. They are Army General Gustave F. Perna, chief operations officer for Operation Warp Speed; Health and Human Services Secretary Alex M. Azar II; and Dr. Moncef Slaoui, chief advisor for OWS.
"We're bringing this whole-of-America approach from government to industry, and we're bringing it all together to ensure that safe and effective vaccines are delivered to the American people in a timely manner," Perna added. "[As for] the time associated with delivery, we will begin distribution of the vaccine within 24 hours after an emergency-use authorization is approved, and only after the science has determined and approved it accordingly. Then we are poised and ready to begin distribution."  That means that within 24 hours of a vaccine receiving the EUA, the vaccine will be forced on the public, according to the government's own website, Defense.gov.
This is coming shortly.  I will not pretend to tell you what's right for you, but if you intend to say "no" to this vaccine, they will attempt every type of coercion and force to get you to comply.
Medical Journal: Get The COVID-19 Vaccine, Or Be Punished HARSHLY
Azar said that by the end of December, about 40-million doses of these two vaccines are expected to be available for distribution, pending FDA authorization, he said. And that's enough to vaccinate about 20 million of the most vulnerable Americans, he added. "Production, of course, would continue to ramp up after that," Azar said, adding, "We've been laying the groundwork for distribution and administration for months."
Alan "The-State-Can-Plunge-A-Needle-In-Your-Arm" Dershowitz Is In Epstein's "Little Black Book"