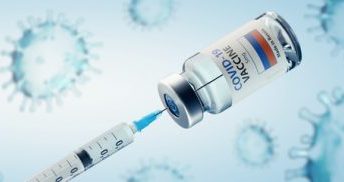 The federal government is still pushing the experimental gene therapy shot on everyone.  They have now given the go-ahead for employers to "incentivize" their workers to take the shot.
The government says that employers in the United States should do whatever it takes to get the "vaccine" into as many people as possible.  This comes as those willing to take this experimental jab slow.  Most of the holdouts now also say there is no convincing.
COVID-19 mRNA Shots Are Legally Not Vaccines
As vaccinations continue to slow, and states beef up incentives including lotteries and cash prizes to any adults who agree to get vaccinated who haven't already, the EEOC has just issued some long-awaited guidance on how far companies can go in pushing workers to be vaccinated. Some companies, including Delta Air Lines, have said they won't hire anyone who hasn't already been vaccinated. -ZeroHedge
Earlier today, EEOC posted updated and expanded technical assistance related to the COVID-19 pandemic, including answers to FAQs concerning vaccinations in the employment context. https://t.co/wUWNs6bG3L

— Sara Clark (@saracravenclark) May 28, 2021
The updated guidelines say employers may offer incentives to their employees to provide documentation showing they have been vaccinated since requesting this proof "is not a disability-related inquiry" or an "unlawful request" under federal anti-discrimination laws. What's more, companies who choose to offer the vaccine on-site, or who incentivize employees to get vaccinated elsewhere, can't offer perks or punishments substantial enough to be "coercive," according to a report by ZeroHedge.
Employers including Dollar General, Aldi, and Instacart have already moved to reward their employees for receiving the Covid-19 vaccine by offering paid time off and cash stipends. And in April, President Joe Biden called on every employer to offer paid time off for workers to recover from potential vaccine side effects.
Side effects like:
Heart Inflammation: Another "Mild" Side Effect of The COVID "Vaccine"
Another Possible Side Effect Of COVID Vaccines: Herpes
"Vaccine" Side Effect: COVID Arm
Science Journals: Pfizer Vaccine Could Cause Deadly "Mad Cow Disease"
More COIVD-19 Vax Deaths: Think They'll Blame This On COVID-21?
We are quickly approaching the punishment phase of the "vaccine" rollout. If people are not coerced into taking this shot with incentives, soon, we could see a dystopian reality of punishments doled out to those who continue to refuse to comply.  They have already told us it's coming, it's just a matter of time:
Medical Journal: Get The COVID-19 Vaccine, Or Be Punished HARSHLY
Stay prepared and alert to what is going on.  Make sure you use common sense, discernment, and your own critical thinking skills. We are going to see an interesting year if things continue down the path we are currently on.