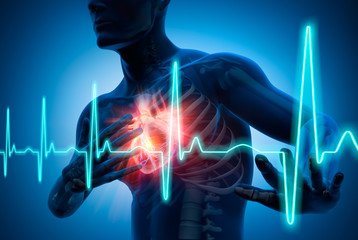 Cases of heart inflammation among young people who have received the "vaccine" are skyrocketing. They are also being investigated by the Centers for Disease Control and Prevention, so we can be sure we'll get the "truth" about the "vaccine" that's not a vaccine, that they constantly lie about.
First of all, they aren't even "vaccines". They are experimental gene therapies.
COVID-19 mRNA Shots Are Legally Not Vaccines
The CDC's vaccine safety group has not determined whether the condition is directly related to the vaccinations, and said the cases have been "mild" thus far. Patients have reported their symptoms within four days of receiving a vaccine dose. Follow-up cases are currently ongoing.  -RT
In April, Israel's Health Ministry also announced that it was looking into an unspecified number of cases (they insisted is low) of heart inflammation, possibly linked to the Pfizer vaccine. The cases reported had been from people aged 30 or below.
Second of all, how is heart inflammation a "mild" side effect? And if it's "relatively rare," why investigate? The blood clot investigation didn't eliminate the use of the Johnson & Johnson "vaccine," so is it all smoke in mirrors? Distraction?
There have been "relatively few" cases of young people developing heart symptoms following their inoculations, but the CDC is requesting that "information about this potential adverse event" be provided to clinicians to "enhance early recognition and appropriate management of persons who develop myocarditis symptoms."

Myocarditis is an inflammation in the heart muscle. The few dozen cases so far have involved teenagers and young adults, mostly males, who have received either the Moderna or Pfizer-BioNTech vaccines.  -RT
"Adverse events are regularly and thoroughly reviewed and we have not observed a higher rate of myocarditis than what would be expected in the general population. A causal link to the vaccine has not been established," Pfizer said at the time in a statement. Thanks, Pfizer, for telling us to take your product and that it's safe. We know how trustworthy you are:
Pfizer has been a "habitual offender," persistently engaging in illegal and corrupt marketing practices, bribing physicians, and suppressing adverse trial results. Since 2002 the company and its subsidiaries have been assessed $3 billion in criminal convictions, civil penalties, and jury awards. –US National Library of Medicine National Institutes of Health
How in world is anyone willingly taking these shots?