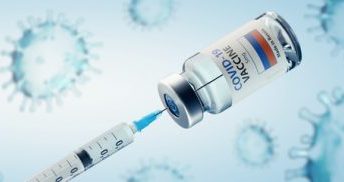 In another unsurprising report, the Food and Drug Administration has decided to give the "green light" to Moderna's booster shots for the COVID-19 "vaccine." This approval comes only 3 weeks after the FDA gave its blessing to Pfizer for its booster shots.
It's time to prepare for a never-ending succession of booster shots. For those paying attention, we knew this was coming. We knew it wouldn't stop at one or two.
The Vaccines and Related Biological Products Advisory Committee voted on Thursday in favor of Moderna's request for boosters, saying that adults 65 and older, as well as younger adults with health problems, jobs, or living situations that put them at increased risk of the coronavirus, should have access to them, at least six months after their initial two-shot regimen. -RT
Moderna announced Tuesday that it had filed the request with the FDA for a decision on the boosters.  The Johnson & Johnson application for boosters is on the agenda on Friday.
Moderna Insists Booster Shots Are Needed: How Surprising, Considering They Will Make BILLIONS Off Them
But more importantly, the ruling class needs to inject more slaves for the first time:
Getting People The First Shots Is "More Important" To The Ruling Class Than Giving Boosters
The Biden administration has announced plans to give boosters to everyone. Those boosters will be infinite. One lingering question was that recipients of the Moderna vaccine with severely weakened immune systems have already been recommended for a third full dose, which would make the boosters their fourth.
Assuming the FDA accepts the committee's recommendations, Moderna and J&J boosters will have to be approved by the Centers for Disease Control and Prevention (CDC) panel, which meets next week.
It won't be long before people will be required to get these shots every other month, if not more often. And for those who continue to refuse, prepare to be "punished harshly":
Medical Journal: Get The COVID-19 Vaccine, Or Be Punished HARSHLY
Stay alert and make sure that you are as prepared as possible if you intend to refuse this "vaccine."