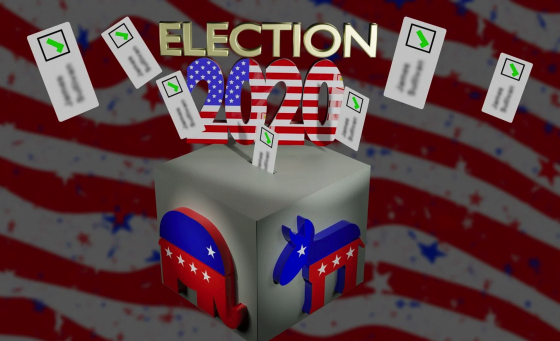 This election is filling voters with a sense of dread. Many feel that the entire election is going to be "hell" no matter how they vote, or who wins.
Politics in the United States has been divisive for a long time but never has the country been more divided than it is today and closing that gap seems impossible.  Americans who participate in national surveys have said this election "matters" but it'll also be "hell" regardless. The highest share of Americans in decades, more than 4 in 5, believe the outcome of the election "really matters," according to a report by the Chicago Tribune. 
Based on the predictive programming being done by the mainstream media, we should all be expecting something horrific surrounding this election. It really won't much matter who wins this time, because it's the aftermath that we need to be concerned with.
Manipulating The Masses: Edward Bernays & Why The System Needs Your Compliance
A secret model was already conducted and it has shown what will be the most destructive and chaotic outcome.  If they choose to go that route, Trump will win the electoral college and Biden will win the popular vote. However, it won't much matter at this point, as neither side will accept the other side's win.
More Evidence: The Plan Is To Commit "Election Terrorism" This November
Three (3) Reasons Why Elections Don't Matter
One voter from Erie Pennsylvania reportedly said "[this election] is going to be hell no matter what." Politico is reporting that Joe Biden is looking like he's "sealed" the election after "Trump's week from hell," alleging the coronavirus was more devastating to Trump's health than was the reality. Anyone paying attention knows that the coronavirus is not that severe and a positive test doesn't necessarily mean there was a positive case, as the tests are highly innaccurate.
With this planned chaos, the best thing you can do to prepare is to make sure you have enough food and water to get you through this winter, and stay alert.  You need to know what's going on without falling victim to the mess they are creating.  Don't live in fear, but stay alert and watch for what could come.