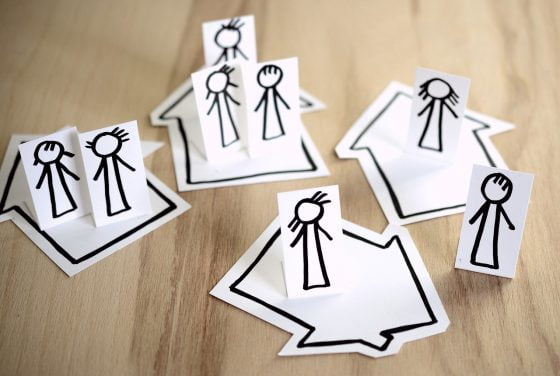 The economic terrorism committed by governments worldwide is growing yet again. Ireland will be the first European country to return to a nationwide shutdown as COVID-19 cases rise, Prime Minister Micheal Martin said Monday.
Additionally, the government knows they are committing terrorism, as they admitted the lockdown is going to result in another 150,000 people losing their job or source of income over the next "couple of days," Deputy Prime Minister Leo Varadkar said. The country is entering its highest level of coronavirus restrictions for six weeks, beginning midnight Wednesday night, according to a report by Activist Post.  
The lockdown is being blamed on a "surge" in COVID-19 cases. Residents of Ireland are banned from traveling more than three miles away from their homes or going anywhere that is deemed "non-essential." Following in Australia's footsteps, it looks like Ireland may be the next country to see the New World Order's martial law rolled out in force.
Australia is a Full-Scale Pilot Test For The New World Order
"We're making a preemptive strike against the virus, acting before it's too late," Varadkar said during the news conference Monday. "Our objective is to change the structure of the virus to flatten the curve again to get it under control." These new measures will be enforced by the police.
Police will continue to use road checkpoints to deter longer and nonessential journeys. Varadkar said there will be a penalty for travel beyond that distance, but he added that details are being finalized. There will be exemptions for work and essential purposes.
Ireland has seen nearly 51,000 confirmed cases and more than 1,850 deaths, according to the nation's Department of Health. Cases have risen by 75% since the beginning of September, and the infection rate is 261 cases for every 100,000 people.  That means that for 51,000 cases, 150,000 people will lose their jobs in a country of almost 5 million.
Lockdowns are ramping up all over and the mainstream media continues to report on the surging cases of COVID-19 in the United States.  Be ready, because this scamdemic is not over. Anything is still possible. Stay prepared.
Here We Go: MSM Begins Propagating a "Third Wave" of COVID-19
Last Minute Prepping Advice: Be Ready For Literally ANYTHING!