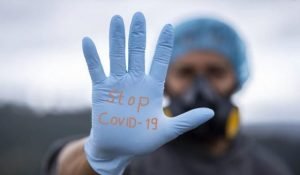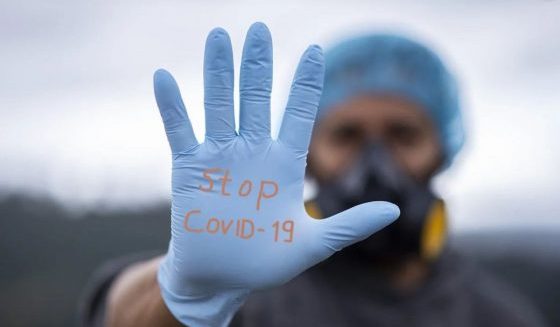 Bill Gates, the "philanthropist" who helped push COVID "vaccines" on the masses said the worst of the COVID-19 scamdemic is still coming. He is warning of a more deadly variant next time.
"It's not likely, I don't want to be a voice of doom and gloom, but it's way above a 5% risk that this pandemic, we haven't even seen the worst of it," Gates said. New COVID cases, brought on by the BA.2 subvariant of Covid's omicron strain, are currently growing across the United States according to a report by NBC News.  The country's seven-day average of daily new U.S. cases is up to 54,429 as of Sunday, according to Johns Hopkins University data. That's a 9% increase over the week prior, with cases growing in 39 states over that time frame.
Bill Gates Helps Create A Vaccine That Will Help Prevent Polio Caused By Vaccines
"We're still at risk of this pandemic generating a variant that would be even more transmissive and even more fatal," the billionaire Microsoft co-founder and public health advocate told the Financial Times on Sunday.  Even though Covid-related deaths are declining, leading White House Covid czar Dr. Ashish Jha to say last month that he's "not overly concerned right now" about BA.2. Rather, its spread is more a reminder that Covid is still lurking.  As Gates notes, the virus could potentially mutate again, resulting in a strain of greater concern.
Bill Gates Is "Disappointed" That Poor Countries Haven't Been Injecting People At Much
Gates' solution to another "pandemic" is controlling the masses using the abject tyranny of the World Health Organization. One proposal, he says, is for the WHO to launch a global surveillance team, consisting of experts who can quickly spot new health threats around the world and rapidly coordinate with global governments to prevent future illnesses from growing into pandemics.
"It seems wild to me that we could fail to look at this tragedy and not, on behalf of the citizens of the world, make these investments," Gates told the Financial Times on Sunday. The line echoed a comment he made at the TED conference in April: "We need to spend billions in order to save trillions."
Bill Gates Warning: "We'll Have a Deadlier Pandemic"
Gates continues to warn that another pandemic is coming. And this time, it'll get attention: