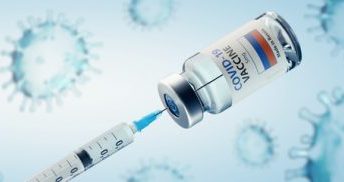 Pfizer and Moderna are promising the United States government that they will increase mRNA vaccine production, more specifically, they will ramp the production of the COVID-19 vaccine.
According to a report by RT, Pfizer has increased its 2021 production plan from 1.3 billion to at least 2 billion doses since July. "To date, no serious safety concerns have been identified that have changed the favorable risk-benefit profile of the vaccine," Pfizer Chief Business Officer John Young wrote. Say what? So a propaganda minister for a pharmaceutical company is now saying there are no serious safety concerns with the COVID-19 vaccine?
COVID Czar Admits The Vaccine Has "Significant Side Effects"
More COIVD-19 Vax Deaths: Think They'll Blame This On COVID-21?
Not only have people reported serious health concerns after taking this vaccine, but it doesn't return life to normal. So what's the point anyways?  The ruling class obviously needs people to take this thing, and we'll let you go ahead and guess what the reason for that could possibly be.
The worst part is that around 64.2 million Americans have decided that injecting themselves with this concoction is a good idea. Over 64 million doses of the vaccine have been administered across the country after the vaccine rollout began in December, according to Bloomberg's tally.
Among the main concerns about this vaccine from the rulers and Big Pharma, are that people don't want this thing.  They are also trying to keep the fear as high as possible over new mutations of COVID.  The new variants of Covid-19, including the UK variant, which, according to the Centers for Disease Control and Prevention, could become dominant in the United States by March.
Pfizer said its studies show that the company's vaccine is effective against the coronavirus strains from the UK and South Africa. Moderna reported that the company is closely monitoring the new variants and is testing the performance of its vaccine against them.
All while Bill Gates, known for his comments on population control and genocide, has said a third dose of the vaccine may be needed to "combat" the new variants. 
Bill Gates: "Climate Change and Bioterrorism" Will Be The Next Crises
Bill Gates' Latest Depopulation Scheme? Pollute Skies, Collapse Ecosystem, & Starve Everybody to Death