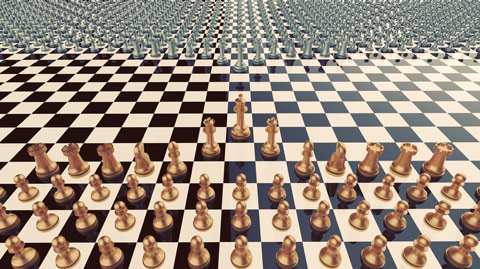 Russia is preparing for war against the West.
Putin is being urged to do so because the U.S. and NATO have been preparing for war themselves.
Syria and Ukraine have just been warm ups. The real thing could be around the corner, and other proxy flashpoints are ready to line up.
The rising tensions for military conflict are sharply complicated by the stealthier financial war that is nonetheless taking a serious toll across the globe, in particular as collapsing oil prices put incredible pressure on those regimes who have cast a big social benefits net financed primarily by $100/barrel oil.
As SHTF previously reported, that made Venezuela the most vulnerable, and it is plain today that the oil rich nation is collapsing. However, the manipulation of these prices was also meant to put pressure on Russia (as well as other countries)… while the attempt to undercut Russian natural gas by taking over Ukraine and have NATO supply gas to Europe instead of Russia has so far failed.
It is a sophisticated geopolitical gamble that perhaps no one is winning, apart from who manages not to topple over.
A detailed, but nonetheless alarming article by Alastair Crooke reports that there is significant pressure on Putin from other Russian leaders to take a hard line in the days ahead.
via the Huffington Post:
Putin carries, at one end of his balancing pole, the various elites more oriented toward the West and the "Washington Consensus" and, at the pole's other end, those concerned that Russia faces both a real military threat from the North Atlantic Treaty Organization and a hybrid geo-financial war as well. He is being pressed to come down on the side of the latter, and to pry the grip of the former from the levers of economic power that they still tightly hold.

In short, the issue coming to a head in the Kremlin is whether Russia is sufficiently prepared for further Western efforts to ensure it does not impede or rival American hegemony. Can Russia sustain a geo-financial assault, if one were to be launched? And is such a threat real or mere Western posturing for other ends?

What is so important is that if these events are misread in the West, which is already primed to see any Russian defensive act as offensive and aggressive, the ground will already have been laid for escalation. We already had the first war to push back against NATO in Georgia. The second pushback war is ongoing in Ukraine. What might be the consequences to a third?

In mid-April, General Alexander Bastrykin, the head of Russia's Investigative Committee (a sort of super attorney general, as Cohen describes it), wrote that Russia — its role in Syria notwithstanding — is militarily ill prepared to face a new war either at home or abroad, and that the economy is in a bad way, too. Russia, furthermore, is equally ill prepared to withstand a geo-financial war. He goes on to say that the West is preparing for war against Russia and that Russia's leadership does not appear to be aware of or alert to the danger the country faces.

[…] A retired Russian general entered the fray to confirm that the West is indeed preparing for war — he pointed to NATO deployments in the Baltics, the Black Sea and Poland, among other places — and underlines again the unpreparedness of the Russian military to face this threat. "This is a heavy indictment of Putin," Cohen says of the revelations from this analysis. "It is now out in the open."

[…]

The government's economic policy is being criticized. The opposing faction wants to see an immediate mobilization of the military and the economy for war, conventional or hybrid. This is not about wanting Putin ousted; it is about pushing him to wield the knife — and to cut deeply.
There is every reason to think that the clashing interests of NATO and Russia can and will spark more flashpoints across the map and around the arc that generally surrounds the former Soviet empire, which the United States hopes to contain in order to maintain its own crumbling empire.
While President Obama, now officially the president to oversee the longest period of war (albeit somewhat contracted), may be reluctant to pursue in form of open conflict with Russia, a president like Hillary Clinton may be all-too willing to do so. She has already called in recent days for an escalated 'war against ISIS,' which handily also gives an open ended pretext to challenge NATO-Russian conflict points wherever they might appear.
Donald Trump's positions here are as yet unclear, but he is beginning to surround himself with the same type of advisers – including Henry Kissinger –  that have brought us to this point.
With economic decline and a definite fatigue for war, Americans face an end of the dollar as the world currency standard and an era where the BRICS nations, and in particular the militaries of Russia and China, pose an existential threat to the world that the U.S. and Britain carved out in the WWII era and which they essentially won away from the Soviets by the end of the Cold War.
These waxing and waning empires are dangerous as their vulnerabilities and short-comings become exposed, and their territories challenged.
That fact that Putin is being prodded from within Russia to be less diplomatic and more aggressive in posturing for war is downright unsettling. Many of our most dangerous American leaders are all-too willing to poke the bear and evoke a reaction.
Ukraine and Syria, as well as the Georgian conflict before it in 2008, prove that the U.S. will continue waging war and posturing for global domination in spite of the lack of a coherent narrative (but there's ISIS), or any convincing pretext for sending troops and sponsoring proxy armies.
The American people are sick of war, but the misleaders in Washington are eager enough to reinvigorate their sense of power and entitlement to control the affairs here and abroad. After all, war – in a sick kind of way – is good for the economy, and a big one means a mandate of emergency powers and a period of unquestioning obedience from the domestic population.
The threat is all-too real, and a serious provocation, like the false flag attacks that have sparked most of the wars in the past, could be on the horizon.
That all basically points to WWIII… or at least a full second Cold War. It could be a long way off, but the sense is that the scent is in the air.
What do you think will happen next?
Read More:
Vladimir Putin Responds To Obama's "Hostile" Acts: Warns of Nuclear Consequences
Falling Oil Prices Could Cripple 'Vulnerable' Russia, Trigger World War III
Putin "Prepared to Use Tactical Nuclear Weapons" If Turkey/Saudi Invade Syria
Sudden Death In Putin's Inner Circle: "These Two Guys Just 'Die' With Barely A Ripple In the Media"
Putin Targets US Monetary System: "Aims to Eliminate the US Dollar and the Euro From Trade"