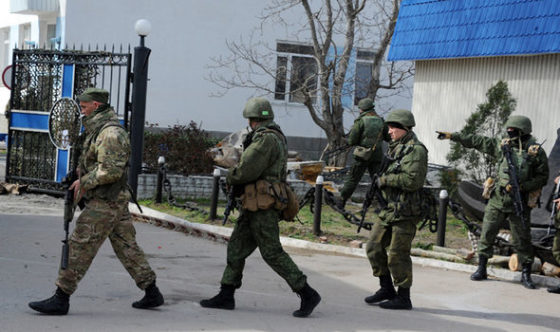 Russia has vowed that they "will act" should Ukraine or Georgia join NATO. Defense Minister Sergei Shoigu voiced his concern over what he described as the "militarization of the European continent," by promising action instead of empty rhetoric.
This statement by Shoigu appears to be a sign of the country's unease in the wake of President Donald Trump's decision to pull out the United States out of the Intermediate-Range Nuclear Forces Treaty (INF). Speaking during a meeting with Greek Defense Minister Panos Kammenos, Shoigu said: "We are following with alarm NATO's policy aimed at the active militarization of the European continent. We see efforts being made to involve more and more NATO member countries, I mean the Balkans first of all."
According to the Express UK, Andrei Kelin, director of the Russian Foreign Ministry's European cooperation department, made his remarks during an expert discussion NATO's Future and Russia's Interests on the platform of the discussion club Valdai.
"We will have to create a defense belt near Sochi," said Kelin. "We will have to spend colossal resources on preventing likely actions by a hypothetical enemy, this is inevitable." Kelin also cautioned Ukraine against joining NATO saying that action would have equally serious military and economic repercussions for his country. "The length of our common border is enormous.  It is utterly unequipped, so we will have to build defense lines there and to shift the emphasis of our defense structures towards the south." Kelin did concede, however, that it was unlikely either nation would join NATO.
"But if our western partners proceed along the road of building up confrontation, this may happen, of course, and we will have to make fundamental preparations," Kelin added.
Russia launched a large-scale land, air and sea invasion in 2008, accusing Georgia of aggression against Russian separatists in the South Ossetia region.

Since this conflict, Vladimir Putin's regime has occupied both South Ossetia and neighbouring Abkhazia.

In 2014, Russian forces annexed the Ukrainian region of Crimea, rapidly incorporating it into the Russian Federation.

Meanwhile the Kremlin today said Russian President Vladimir Putin was keen to discuss US plans to exit the INF treaty with Donald Trump when the two meet in Paris on November 11. -Exxpress UK
Russia has also been ramping up their military might and divesting from the U.S. dollar among rising tensions with Washington.