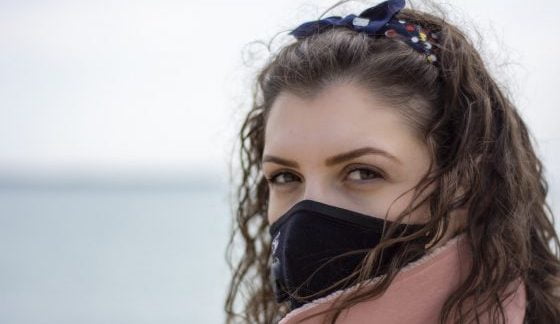 You cannot make this stuff up.  A Wisconsin government agency has made face masks during zoom calls mandatory. But somehow this isn't about the occultic symbolism of the mask…
Truth is stranger than fiction, especially now, in 2020.
Are Face Masks & COVID Rituals Occultist Symbols For Submission?
In a July 31 email, the Department of Natural Resources Secretary Preston Cole reminded employees that the governor's mask order, which requires anyone over the age of 4 to wear a face-covering while indoors, was to take effect August 1, the Milwaukee Journal Sentinel reported.
WEARING A MASK CUTS OWN RISK OF NOVEL CORONAVIRUS BY 65 PERCENT, EXPERTS SAY
"Also, wear your mask, even if you are home, to participate in a virtual meeting that involves being seen — such as on Zoom or another video-conferencing platform — by non-DNR staff," Cole said, according to the Sentinel. "Set the safety example which shows you as a DNR public service employee care about the safety and health of others."
Masks are quickly becoming symbolic of those willingly accepting the new world order and the beast system. There is no local reason to wear a mask on a Zoom call, inside your own home, while alone.  There may be darker forces at work here when it comes to the mask-wearing. While I don't personally know for sure if the masks are occultic symbols of silencing oneself or not, there's been an uncanny obsession with masks lately. This obsession borders on religious or cultic devotion too, especially considering the government can't decide if they work or not. Regardless, the symbolism of submission is not lost on me.
"We need to get back to working together statewide to flatten the curve and to prevent the spread of this virus," governor Tony Evers said in July. "The most important thing you can do is serve as an example to those around you by wearing a mask or face covering, practicing physical distancing, and following best safety practices."
[WATCH] Social Distancing is a "CIA Protocol" That Amounts To Torture
Use your own discernment, but this mask-wearing has always been highly suspicious to me. Just look at how humans are willing to treat each other if one chooses to "risk the COVID" by not donning it.
Isolated incident? Perhaps. But I'll let you make the decision for yourself.