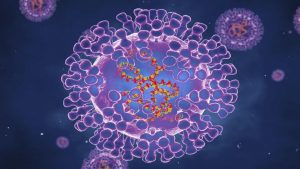 According to the mainstream media, the total number of monkeypox cases in the United States is at 21. That's a pretty low number for the constant fear-mongering coverage the media and ruling class is giving to this one.
This is shaping up to be COVID 2.0, Nothing is really out of the ordinary other than the panic and fear returning to those who glue their eyes to their television.  Government officials (the masters) expect the cases to keep rising among the slaves too, according to a report by The New York Times. 
Of 17 patients for whom the agency has detailed information, all but one were among men who had sex with men; 14 had traveled to other countries in the three weeks before their symptoms began. Three patients were immunocompromised. –The New York Times
U.S. Ruling Class Data: Fully "Vaccinated" Are Developing AIDS
Centers for Disease Control and Prevention researchers have not been able to identify how one patient in an unnamed state acquired the virus. That suggests there is ongoing community transmission at least in that state and possibly others, Dr. Jennifer McQuiston of the CDC told reporters. "We want to really increase our surveillance efforts," she said.
Because of the limited number of cases, the response from the rulers is obviously more injections. The United States is among the few countries to have stockpiled millions of doses of vaccines and drugs for smallpox as a precaution against its return. Monkeypox is closely related to smallpox, and the vaccines and drugs are expected to be about as effective.
The New York Times is even admitting that the smallpox vaccine comes with the side effect of death:
The older of the two vaccine options was used to eradicate smallpox and can cause harsh side effects, including heart problems and death. Most doses have been in storage for decades and may have lost their effectiveness.

The second vaccine option, made by the Danish company Bavarian Nordic, was approved by the Food and Drug Administration in 2019 to prevent smallpox and monkeypox. Called Jynneos in the United States, it is safer than earlier vaccines, but supplies are even more limited. –The New York Times
In Switzerland, the World Health Organization has about 2.4 million doses of the vaccine used to eradicate smallpox, and it has stockpiled another 31 million doses in five donor countries that could be released to countries in need.
WHO: Monkeypox Has Been "Spreading Undetected" Globally