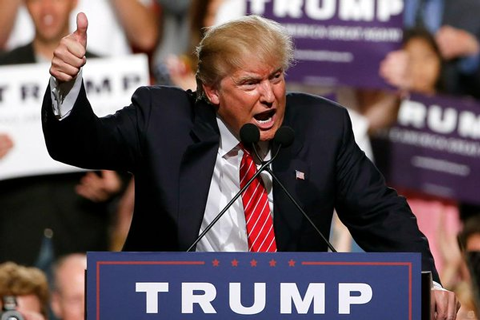 Is Donald Trump really the voice of reason the day after the attacks in Brussels?
These left-leaning women from The View are besides themselves in having to admit that they agree with The Donald on his foreign policy and ISIS views.
He apparently called months ago that something was going on in Belgium, and that new waves of terror attacks were forthcoming.
As The Blaze reported:
The co-hosts of ABC's "The View" appeared to soften a little on GOP presidential frontrunner Donald Trump on Tuesday, admitting that his foreign policy positions don't seem all that outrageous in the aftermath of the deadly terror attacks in Brussels.

Joy Behar, an outspoken critic of Trump, pointed out that the Republican was "right" about the Iraq invasion being a "huge mistake" and everyone seemed to be in agreement that Trump accurately noted in January that "there's something bad going on" in Brussels.

"He was right, so his foreign policy isn't so outrageous," co-host Sunny Hostin said. She later added, "I can't believe I'm feeling this way, but he seems reasonable today."
Watch this incredible clip as Joy Behar and some of the other co-hosts come to terms with their unlikely agreement with Trump:
Is this any indication that Trump would really be a president to bridge the partisan divide and actually address the real problems going on, and deal with them in a strong way?
That's up for debate, but I'm sure this isn't the last surprise defection in this election season. There have to be some very uncomfortable Democrats who see Hillary's presidency as a greater threat than Trump's.
Read more:
EPIC RANT: Fed Up American Explains Why Trump Will Win: "Somebody With Balls"
Trump Video From 25 Years Ago Will Shock You: "I'm Tired of Seeing This Country Ripped Off"
Trump is Riding a "Rising Tide of Discontent Within the U.S.," But Can He Really Change Things?