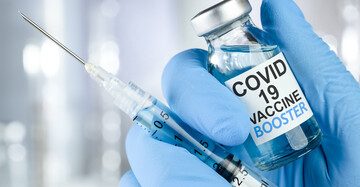 In order to be considered fully "vaccinated" with the "vaccine" that is anything but, people living in Great Britain will now need to have a third shot or booster.
COVID-19 mRNA Shots Are Legally Not Vaccines
In the United Kingdom yesterday, British Prime Minister Boris Johnson said that the concept of what constitutes "full vaccination" will need to be adjusted. At a Downing Street press briefing, Johnson said:
"On boosters, it's very clear that getting three jabs—getting your booster—will become an important fact and it will make life easier for you in all sorts of ways, and we will have to adjust our concept of what constitutes a full vaccination to take account of that."

"As we can see from what's happening, the two jabs sadly do start to wane, so we've got to be responsible and we've got to reflect that fact in the way we measure what constitutes full vaccination."
They will continue to move the goalposts. There is no stopping this until enough people realize they are slaves and start to no longer believe they must continue to be. It ends when we say it does:
The Ruling Class Has No Intention To Cease Terrorizing The Populace
They will not stop and they will continue to try to force this shot on as many humans as possible. Those who think it's "over" now that the 5th circuit court upheld Biden's "vaccine" mandate as unconstitutional don't understand what is really going on. These shots are part of the agenda in some way and this is not the first time, nor will it be the last (unless we say it's the last) time that they move the goalposts.
They Moved The Goalposts…AGAIN!: "It's Not Over When The Vaccine Arrives"
They Moved The Goalposts AGAIN: COVID Variants Mean "All Bets Are Off"
Johnson said the government will be making plans to add the booster to the digital COVID-19 passport issued by the National Health Service. The prime minister urged people to get the booster jab as soon as they are eligible. "It would be an utter tragedy if, after everything we have been through, people who had done the right thing by getting double vaccinated ended up becoming seriously ill or even losing their lives because they allowed their immunity to wane," he said.
But what about this data, which came from the ruling class's official statistics in the UK:
Comparison of Official Government Reports Suggest Fully Vaccinated Are Developing Acquired Immunodeficiency Syndrome
Or this data:
COVID-19 Jabs Have "Real-World" Immunity of MINUS 73%, Meaning People Are LOSING IMMUNITY
Johnson told the Downing Street press conference there were "storm clouds" gathering over parts of Europe with a "new wave" of the COVID-19 scamdemic hoax virus sweeping through central Europe and now affecting Western Europe. According to the masters' online vaccine tracker, almost 68% of the UK is fully "vaccinated,"
So as we said, when the fully "vaccinated" continue to get the cold or the flu after being shot up with the experimental gene therapy, they will blame those who don't get sick and haven't taken the shots and try to jab more and more of these "vaccines" into arms.