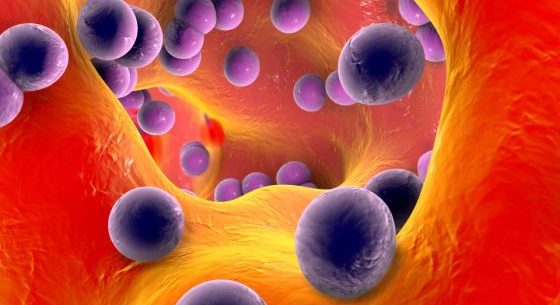 Scarlet fever cases are now at 50-year-high sparking concerns for researchers, as they are baffled as to how "Victorian-era" diseases are making a comeback. The disease has been on the rise since 2014, and researchers are failing to find the cause.
Scarlet fever hit its highest level in England for 50 years, with more than 17,000 cases reported in 2016 according to research in the Lancet. The infection is most common in children under the age of 10 and although highly contagious (being spread easily with a cough) is easily cured with a round of antibiotics. But that, in and of itself, raises concerns of the disease becoming resistant to antibiotics, creating a global pandemic.
Doctors are urging the public to be aware of symptoms, which include a rosy rash, and seek help from their doctor. Data for 2017 suggests the rate of infection may be falling, but experts remain cautious, saying it is "too early to tell." Normally, first world nations have a better chance of handling an outbreak such as this, but England is on the verge of losing control over this scarlet fever outbreak.
A joint investigation by public health authorities from across England and Wales found that the incidence of scarlet fever tripled between 2013 and 2014, rising from 4,700 cases to 15,637 cases. In 2016, there were 19,206 reported cases, the highest level since 1967. The majority of the outbreaks were in England.
"We are concerned – it's quite a dramatic rise," said Dr. Theresa Lamagni, head of streptococcal surveillance at Public Health England, who led the study. "We've always seen cases of scarlet fever – it's just the scale in the past has been much lower than the last few years." Dr. Lamagni described the soaring number of cases of scarlet fever as "baffling", adding that no underlying causes had been identified. She stressed that the individual cases of the disease are "not any more serious than previously – it's just a question of scale."
Scarlet fever was a common cause of death in the Victorian era but had largely been in decline since the introduction of antibiotics. As with any bacterial infection, prompt treatment remains essential to prevent both the spread of the disease and the risk of further complications such as pneumonia and liver damage. Anyone diagnosed with scarlet fever is advised to stay at home until at least 24 hours after the start of treatment to avoid passing on the infection.
There is no vaccine against the disease and all cases must be reported by doctors to the local health authority. Molecular genetic testing has ruled out a newly emerged strain of the infection. Additionally, there has not been any suggestion that the disease has become resistant to the penicillin normally used to treat it – yet.