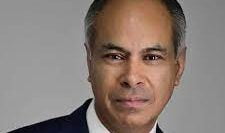 Rana Vig, the CEO of Blue Lagoon Resources says that the Biden administration's plan to steal more from the American public is going to have a harsh effect on the economy.  Coupled with the central banks' money creation, a perfect storm is forming for both gold and silver.
The accelerated devaluation of the dollar has begun. In an interview with X22 Report, Vig says the tax plan will force businesses out of the country. The worldwide stimulus printing is setting up the perfect storm for precious metals.
Because YouTube has fully censored X22 Report, the video can be found on Rumble.
The discussion begins with the Biden administration's goal to tax and steal more fiat from the American public in order to somehow create jobs and fix the crumbling infrastructure. Vig immediately agrees that taxation is never a cure, only a disease. "These things never work. If you keep taxing me and want more and more out of my pocket, where's my incentive?" In order to absorb the cost of taxes, companies would have to remove people from the payroll.
Vig goes on to say that with all the stimulus (which is currency creation and by default devaluation) gold and silver will have to break out. It's a simple rule of mathematics, he said.
Prepping: 5 Inexpensive Barterable Items To Stock Up On NOW
Gold and silver will continue to become more valuable as more stimulus is handed out. This is the "perfect storm" for gold and silver. Governments are going to continue to create more money and as it goes down, expect gold to go up to $7000, even, says Vig. It's all perspective and timing.
Vig says he feels that cryptocurrency is here to stay, but so are gold and silver. People are stocking up on metals to protect themselves from a devastating economic situation that is coming down the road. Whether we see something happen this year, next year, or in the next few years, gold will be a hedge against government tyranny and an economic collapse that appears right now to be wholly intentional.
Watch the video, and listen to Vig's take on where we can expect gold and silver to end up.