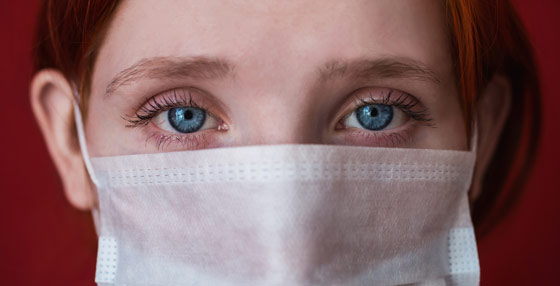 The grim reality of pandemics is that most countries, including the United States, are not prepared for the eventuality. But just because governments are not prepared to protect the public, doesn't mean you don't have to be either.
In an article titled The Grim Reality About Pandemics They Don't Want You To Know: "No Country is Prepared", the details of how ill-prepared all governments are for such a SHTF situation are revealed.  Scientists say an outbreak of a flu-like illness could sweep across the planet in 36 hours and kill tens of millions due to our constantly-traveling population. But you can be prepared!
Not knowing what kind of pandemic (whether it's a horribly painful stomach virus or the super flu) is likely to strike often leaves folks wondering how to prepare.  But the brainstorming is the first step in preparedness, and the next, is figuring out where to have a quarantine room, preferably one with a toilet.
Quarantine Room
If someone in your family gets sick, you should be able to shut them off from the rest of the house in a quarantine room.  If the illness causes a lot of stomach distress such as vomiting and diarrhea, you'll want a toilet in the room, so consider making it a bathroom or have a portable toilet on hand. This room should be large enough to hold a cot for an ill person to lie down on, and you should have some plastic to hang over doorways as an extra precaution.
You will also want to have an adequate supply of food and water so you do not need to venture out into the public in order to avoid getting sick in the first place. But just in case, you should have the supplies on hand to care for sick family members or yourself.
Supplies
Keep as many of your quarantine/pandemic supplies together as possible.  This will make things easy to find and for action to be taken if someone does get sick.  Make sure you're using bleach to clean the surfaces of your home frequently so no one else will get sick.
Remember to prepare slowly and as your budget allows.  There isn't likely to be a pandemic tomorrow.  But continue to add to your supply much as you would a trauma kit or first aid kit to increase your level of preparedness.
*This article contains affiliate links.