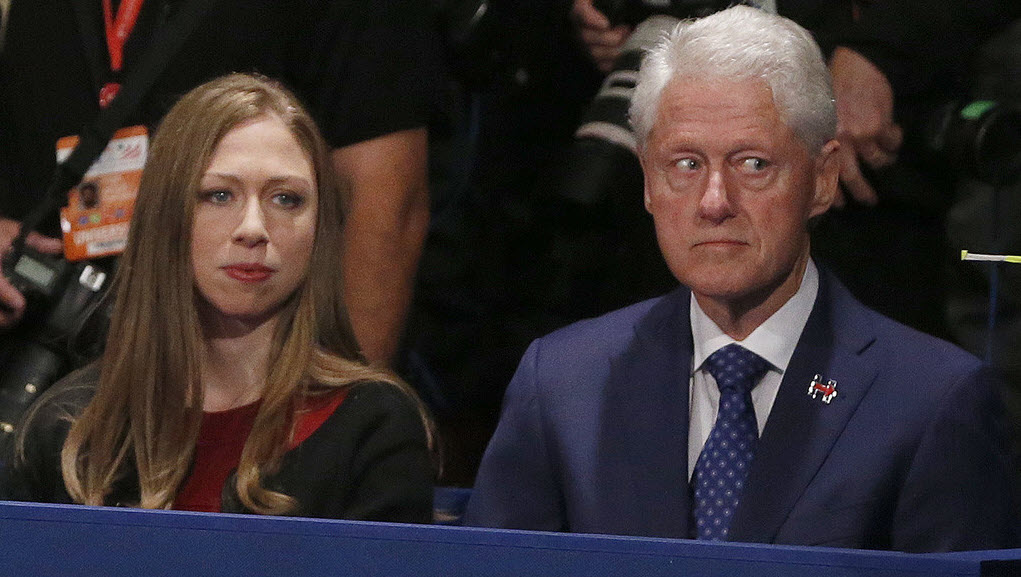 The debate became an all out forum for both candidates to attack each other.
Though the appearance of civility and the general drama of the election means that much is being held back, the Clinton's are having much of their sordid and disreputable past thrown back in their face publicly.
Such is the price for seeking power.
But perhaps no one in American political history – or anyone since Roman times – has been so widely accused of misbehavior, and yet remained in the political spotlight as Bill Clinton, and his enabler wife.
Trump brought rape victims and Bill Clinton accusers Juanita Broaddrick, Kathleen Willey and Paula Jones to the debate, alongside Kathy Shelton – whom Hillary Clinton laughed about being raped at 12-years old as a defense attorney, as she deflected prosecution for her client, who she clearly believed was a rapist.
Just before the debate, Donald Trump and hosted a press conference, where these four women issued statements not only against Bill Clinton, but against Hillary Clinton. Issuing support for Trump, Juanita Broaddrick stated succinctly, "Bill Clinton raped me and Hillary Clinton threatened me."
TRUMP'S PRE-DEBATE PRESS CONFERENCE:
Group of Ladies Accusing Bill Clinton of Rape Arrive at Debate

But, of course, Trump didn't leave that topic to just the pre-game show. He sat all four of these women in the front row of the debate.
And Bill Clinton's bizarre look during the debate says it all.
He flaunted the notorious accusations that Bill Clinton is a serial sexual predator, comparing his actions to the words the Trump was exposed as using back in 2005.
As SHTF reported, while Donald Trump was caught on tape in disgusting 'locker room talk,' former president Bill Clinton has not only been publicly confronted with accusations of rape and admitted affairs, but he was actually caught on tape fondling a woman who appears to be an airline stewardess.
The actual truth of the matter is much worse. There are questions that would be asked, in a better world, about Bill's involvement with convicted pedophile Jeffrey Epstein, his countless flights on the so-called 'Lolita Express' and the endless reports of his general philandering all over.
There is much, much more under that stone.
If Hillary thinks she can unleash her husband, with his terrible record of women abuse, while playing the women's card on me, she's wrong!

— Donald J. Trump (@realDonaldTrump) December 28, 2015
In a fair world, voters would be told something about the nature of blackmail and the compromising behavior that so many politicians get caught up in – and what it really says about the power structure. The truth would put a much different spin on all the rhetoric spewed in campaigns.
Can anyone believe this is the state of affairs in American politics? Surely this country is doomed for a repeat of the decline of the Roman empire – or even worse.
Read more:
Criminal Roots: A shocking exposé on the Clinton family and their rise to power
Trump Calls Out Hillary at Debate: "You Should Be in Jail… I'll Call A Special Prosecutor"
Uncovered Footage: Watch This Video Of Bill Clinton Actually Grabbing A Woman By The P***y