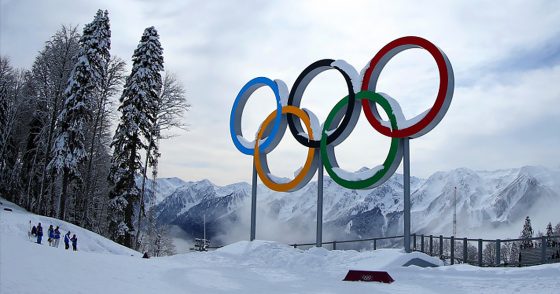 North Korea's antics are having an effect on the Olympics.  With less than three months before the Winter Olympics open in Pyeongchang, South Korea, the Games are struggling to draw visitors from home and abroad, largely because of fears about the secretive and unpredictable neighbor to the North just 50 miles away.
As of November 16, organizers say they've hit just 41% of their sales target of 1.06 million tickets, with sales in South Korea even weaker than those by international tourists, according to USA Today.  Anbritt Stengele, the founder of Sports Traveler, a Chicago-based travel agency, said she's never seen such a sluggish market.
"The interest level is very low for this Olympics," said Stengele. "We had Sochi (Russia) in 2014, and that interest level was lower than Vancouver (in 2010). But this one is even lower than Sochi. I would just classify it as extremely light interest. Sales have been stagnant." She and other travel agents say there are a few factors that are affecting interest in the Winter Games, and a good many are from fears about North Korea aggression.
Stengele said North Korea is a big factor, as global tensions are running high over threats exchanged by President Trump and North Korean leader Kim Jong Un. Kim has conducted a record number of ballistic missile tests this year, as well as a test of its most powerful nuclear weapon to date. Both leaders have threatened to annihilate the others' country if they order a first strike.
North Korea also has a massive artillery aimed directly at South Korea, and that's unsettling to travelers who wish to see the games.  Stengele also said she's heard concerns about whether travel insurance will cover cancellations in the event of a "disruption" by North Korea and the lack of accommodation options such as name-brand international hotel chains at the venue locations.
It isn't just American tourists who are cutting their travels to South Korea because of fears that the chubby dictator in North Korea could start launching missiles anytime. South Korea has been suffering from a massive drop in visitors from China, in large part because of  the deployment of a U.S. anti-missile defense system last May that has angered the communist government in Beijing