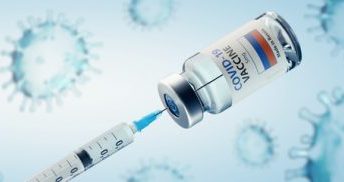 In a study that was published on Saturday, it was determined that the South Africa variant of the coronavirus (a "variant of concern") affects vaccinated individuals more than those who are unvaccinated. This study was conducted by Tel Aviv University and Israel's largest healthcare provider.
Coronavirus Variants Detected In California Are Now "Variants of Concern"
"We found a disproportionately higher rate of the South African variant among people vaccinated with a second dose, compared to the unvaccinated group," said Adi Stern of Tel Aviv University. "This means that the South African variant is able, to some extent, to break through the vaccine's protection."
Of course, whatever is being injected into people isn't a vaccine, it's experimental gene therapy and the rulers have already told us it doesn't protect us against COVID-19 nor will it stop you from spreading it. So what's the point? Control.
MSM: Vaccines Will Not Be Enough To Stop COVID-19
Not only could the variant "breakthrough" protections offered by the Pfizer vaccine, but it uniquely affects those who have been vaccinated (around eight times higher) than those who have not received the vaccine — 5.4% to 0.7%, according to a report by the Washington Examiner. 
"Based on patterns in the general population, we would have expected just one case of the South African variant, but we saw eight," Stern told the Times of Israel. "Obviously, this result didn't make me happy."

The South Africa variant is generally rare, making up only about 1% of all coronavirus infections.

"Even if the South African variant does break through the vaccine's protection, it has not spread widely through the population," Stern added. –Washington Times
While it was made clear that this study has yet to be peer-reviewed, Clalit Research director and professor Ran Balicer said the study is still important as it is "the first in the world to be based on real-world data." This study focus on the Pfizer "vaccine" gene therapy.
About 53% of Israel's 9.3 million citizens have received the Pfizer jab. The Moderna vaccine, which is only rarely used in the country was not the focus of this study. About a third of the country is under the age of 16 and is not eligible to receive any vaccine.