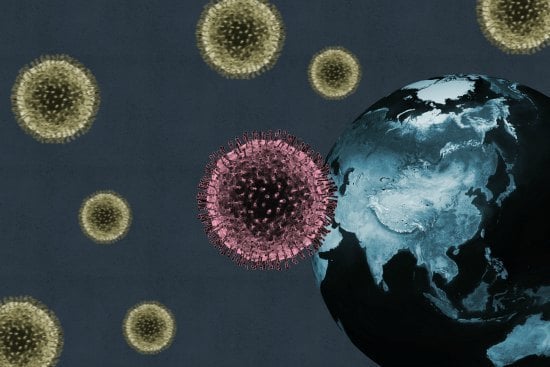 They will not stop with this constant fear-mongering propaganda.  What exactly are they gearing up for here. We know we aren't being fed the truth. Now, a mainstream media source is claiming that two coronavirus strains first detected in California are now officially "variants of concern," according to the US Centers for Disease Control and Prevention.
>The variants may be about 20% more transmissible, the CDC said, citing early research. Some Covid-19 treatments (like the experimental gene therapies intentionally mislabeled as vaccines) may also be less effective against the strains. Still, the CDC didn't say that vaccines would stop working against them.
And yet, they don't officially work against COVID-19 the original, and they have flat out said so.
Fauci: Vaccinated People Can't Dine Indoors Or Go To The Movies Still
This is where critical thinking comes in. Sure, many have given up, but in this day and age, it's imperative to use it:
So if you get the vaccine, you still can't be around people who might have COVID because you can still get COVID? That means the vaccine doesn't work.  If it does work, there should be no fear of anyone who's been infected. I think based solely on these tyrants' own words, we know this "vaccine" isn't what it seems. –SHTFPlan
We all better wake up and quick.
Still, health officials are concerned that some treatments may not work as well against the variants, which are officially called B.1.427 and B.1.429. Scientists have been monitoring the strains closely in California over the past few months. -CNN
Are they setting us up for another lockdown so they can blame it on the lifting of restrictions and further destroy what's left of small businesses? Or are they planning something more sinister, such as something that is actually devastating to humanity? These are simply questions we should all be asking. We know we are being lied to and we know that this slave state created for us is only a reality because they continue to tell us it is.

Use your discernment and critical thinking in the coming months and perhaps the whole year.  I firmly believe that within that time, we are all going to need those skills.  The propaganda and disinformation is getting obvious and more "predictive" by the day.

Stay prepared, and remain alert so we know what to expect. Personally, I am taking this time to boost my immune system naturally. It sure looks like they are pulling out all the stops.

[DISPLAY_ULTIMATE_SOCIAL_ICONS]