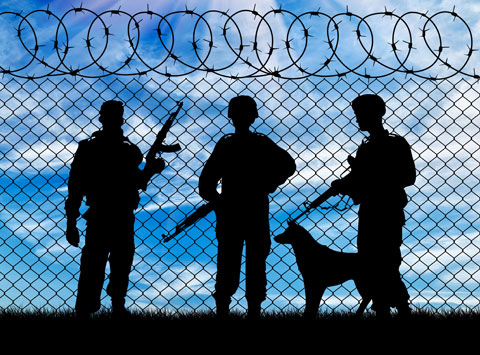 After a violent summer of looting, rioting, and protests, the national guard has been put on standby for the preplanned incoming chaos. The National Guard has put hundreds of military police on standby specifically to help law enforcement deal with any potential violence in the coming months, three United States military officials said.
Military officials told Reuters that while the units were not specifically created to address potential violence around the November 3 elections, their existence highlights how the military could help deal with unrest around the vote without deploying active-duty troops to cities. Apparently, this is a key tenet for Pentagon leadership.
Is it possible that the national guard is on standby for this too?
The Pentagon & CDC Will Join Together To Mass Distribute The COVID Vaccine
They have preplanned this election chaos, and for those who can see it, we understand that a military martial law police state was the plan from the beginning. Maybe the protests and looting and rioting haven't been violent enough.  Who knows.  But we have been warned of the "darkest winter" and election violence for several months now. We should have known we would need to prepare for martial law, especially considering the government has already told us the military will deliver the vaccine around election time.
Vaccine Update: The Military Has A HEAVY-HANDED Involvement In Operation Warp Speed
A senior National Guard official, speaking on the condition of anonymity, said the military police "Rapid Response Units" had been established in the past month and could deploy to any part of the country within 24 hours if requested by a governor.

"We're in very unique times right now in our country, we've seen several instances of where civil disturbances escalated very quickly to riots, extensive property damage," the official said. The units would be on standby until at least the end of the year, the official said. –Yahoo News
Suddenly the government is concerned about property damage when looters and rioters have been destroying things for months? This is uncanny timing and bears scrutiny.

All of this seems to be set to coalesce into something big around election time. Please stay alert and prepared for anything. The signs are there that we need to remain vigilant and understand what could go down. The election is now a mere 26 days away.

[DISPLAY_ULTIMATE_SOCIAL_ICONS]