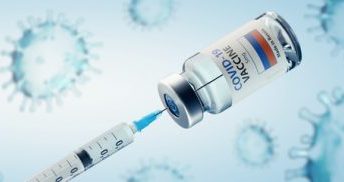 The "vaccine" that isn't a vaccine is being shown to be less effective each day. Previously, even though the gene therapy shot wouldn't stop infection or transmission, the ruling class and their lapdogs in the mainstream media said it would prevent symptoms that land people in the hospital. Now, even that "efficacy" is diminishing.
This could be a ploy to get the booster shot in people.  But if they already took both of the first shots, getting them convinced they need a booster every five months will, sadly, be relatively easy for the ruling class.
They still want us to know that the "vaccines" provide "good protection" and we should get one.
CDC's Advisory Committee on Immunization Practices met Monday to discuss the potential eventual need for booster doses of coronavirus vaccine — although they did not vote. The White House has said it's planning to offer booster doses at the end of September, although it's up to the US Food and Drug Administration and the CDC to decide on this. –CNN
"Regardless of the vaccine evaluated, all vaccines remain effective in preventing hospitalization and severe disease. But they may be less effective in preventing infection and mild illness recently," the Centers for Disease Control and Prevention's Dr. Sara Oliver added. "These reasons for lower effectiveness likely include both waning over time and the Delta variant."
Fauci & Biden Plan For Booster Shots 5 Months Or 8 Months After Second Dose
Israel's Vaccine Passport Expires After One Year As The Country Offers The COVID Booster To Everyone Over The Age Of 12
They still claim protection from the "vaccine" is high, even though it's now been proven that natural immunity is far superior.
'This Ends The Debate' – Israeli Study Shows Natural Immunity 13x More Effective Than Vaccines At Stopping Delta
Stay alert and aware of what's going on.  This is looking like a push to get people to take boosters and any number of "vaccines" when they are commanded to do so.  This is still ramping up.  We haven't seen the end of their sociopathic attempts to force whatever is in those syringes into our bodies.