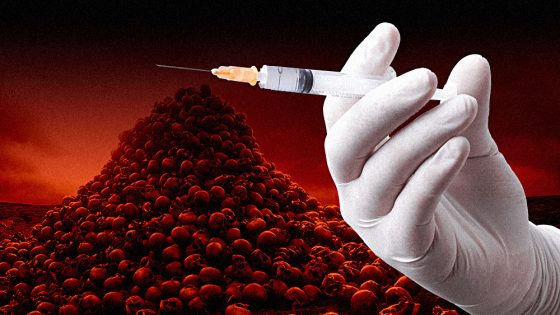 Israel has just offered the experimental gene therapy booster shots to everyone over the age of 12. At the same time, the tyrants have also stated that their "green pass," or "vaccine passport" will expire after one year. Meaning repeated shots for the rest of their lives.
Israelis who decline the third jab will soon lose their "green pass" privileges. The move, announced on Sunday, marked the fourth time this month that Israel has expanded eligibility for vaccine booster shots. Initially rolled out on August 1, the booster campaign was then limited to people 60 and older. The minimum age was dropped to 30 last week. "The third complementary vaccine works," Prime Minister Naftali Bennett said on Sunday. "Two million Israelis have already been vaccinated [with a third dose]."
That's odd. Weren't we told the first two doses would work? Line up, folks.  There is an unending number of shots you'll be required to take as the rulers continue to change your body and manipulate your mind as they see fit.
Israelis will be able to get a third dose of the Pfizer-BioNTech vaccine at least five months after they receive their second shot, the country's Health Ministry said. Apparently, the government envisions additional booster shots down the road. Effective from October 1, the "green pass" required for entry into some gatherings and public places will expire not only six months after the holder receives a second dose, but also six months after their third jab. -RT
And all members of the ruling class are ignoring natural immunity in order to get as many people as possible injected with this experimental gene therapy. Natural immunity is a far stronger immunity than any "vaccine" (which these shots aren't anyway). An Israeli study released last week showed that people who have received two vaccine doses are as much as 13 times more likely to be infected with Covid-19 than unvaccinated people who have previously contracted the virus and recovered.
So once again, the question becomes, are we being lied to about germ theory? We could be.  We are being lied to about everything else. The end game is getting as many people as possible convinced to take this shot.  It seems like they will go to any length to vaccinate everyone. Stay alert and prepared. Who knows what's coming our way next as the sociopaths try to enslave humanity permanently.