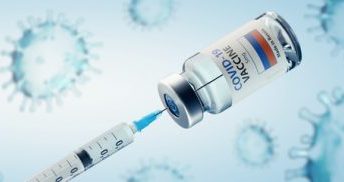 The mainstream media is admitting that the COVID-19 vaccines aren't working and can still spread the virus.  That begs the question: why even bother getting it then and putting up with the side effects?
Well, the lockdowns and elimination of the middle class in order to usher in the Great Reset is one reason they want you to know the vaccines don't work.
Covid "Mutation" Stories Show That The Lockdowns Are Designed To Last Forever
People who have received a Covid-19 vaccine could still pass the virus on to others and should continue following lockdown rules, England's deputy chief medical officer has warned. -BBC
The ruling class needs everyone masked, afraid, and locked down so they can finish enslaving everyone.
Professor Jonathan Van-Tam stressed that scientists "do not yet know the impact of the vaccine on transmission". He said vaccines offer only "hope" but infection rates must come down quickly.
Matt Hancock said 75% of over-80s in the United Kingdom have now had a first virus jab, side effects have been horrific, and people have even died. Those who didn't experience side effects after the first dose are likely to have a reaction after the second dose, as doctors are already warning people.
Vaccine Trial Participants Warn: Side Effects After Second Shot Are "Intense"
Doctors Say The CDC Should "Warn" People About COVID-19 Vax Side Effects
COVID Czar Admits The Vaccine Has "Significant Side Effects"
Both the Pfizer-BioNTech and Oxford-AstraZeneca vaccines require two doses, and statistical figures so far reflect those given the first dose. The health secretary told the BBC's Andrew Marr that around three-quarters of care homes had also been vaccinated. The tyrants who are still trying to convince the masses to get this injection say that no vaccine is 100% effective, so we should take it anyway, put up with the side effects, and know that it might not work.
Proffessor Van-Tam said "no vaccine has ever been" 100% effective, so there is no guaranteed protection.
It is possible to contract the virus in the two- to three-week period after receiving a jab, he said – and it is "better" to allow "at least three weeks" for an immune response to fully develop in older people.
"Even after you have had both doses of the vaccine you may still give Covid-19 to someone else and the chains of transmission will then continue," Prof Van-Tam said. -BBC
Personally, I think they need a better propaganda campaign. This isn't going to work on even the most dumbed-down people in society.