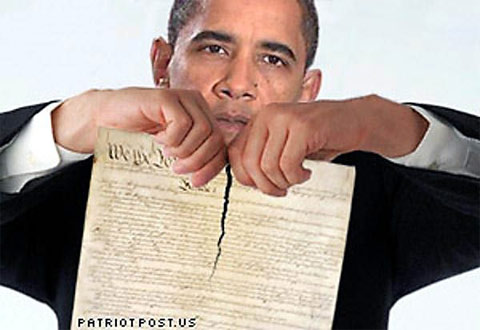 History is routinely made in the White House – and just as routinely destroyed as well.
And though it is criminal and indicates the larger crimes of the deep state, it comes as no surprise.
If these reports are any indications, the shredders in President Obama's White House are busier now than they were even during the height of the Enron scandal – where reporters found evidence of document destruction by the truckload.
Given that the previous Bush and Clinton Administrations also engaged in a purge of damning information, there is every reason to suspect that the Obama Administration – which the president absurdly touted would be the "most transparent administration in history"
Instead of being transparent, Obama's two terms have often been accused of being the most secretive, particularly in terms of treatment of whistle blowers and leaks. Additionally, there is a great deal of speculation about what President Obama and his people knew about the questionable and illegal activities surrounding Hillary's email scandal.
Though Obama himself has maintained that he learned about it in the news, the use of aliases and private email accounts to circumvent public accountability measures on official accounts raises a great deal of doubt about the truth of this claim.
So there is an additional incentive to cover-up, and minimize what the public is able to discover after his time in office is over.
via The American Mirror:
WikiLeaks founder Julian Assange says the Obama administration is destroying public records in the final days in office.

[…]

"Past administrations of both Republican and Democratic players have engaged in mass destruction of records as they left office… We are told that destruction of records is occurring now in different parts of the Obama administration in different departments or agencies."

"That's what happens when an administration leaves office," Assange said.

 […]

"Our philosophy is that such information is a part of history… To destroy them is absolutely and egregious act… it is done to "eliminate small political risks by destroying major elements of history."
Julian Assange, who has recently reemerged to deny the link between hacking and the Russian government, made the case for more whistle blowers coming forward.
After eight years of an outright assault on those who've attempted to expose the misdeeds of past administrations and various agencies that are rarely held accountable, Assange is encouraging officials to take copies of documents that might otherwise be destroyed during the cleaning-up and white washing of the administration's mess.
Instead, they should tuck them away so that they can be disseminated to the people at a better or more relevant time.
Assange said, "Our request to system administrators in the Obama administration goes for other administrations around the world as well, is take the data now.

"Just take it now. Keep it under your bed, or with your mother and then you can give that to Wikileaks or other journalists at your leisure," [Assange] said. "Get hold of that history and protect it, because that is something that belongs to humanity and does not belong to a political party."
He offered a $30,000 reward to officials who might come forward with revealing documents and information.
Of course, the price for public truth typically can't compete with the deeply embedded interests of the military industrial complex and the revolving door between government and crony corporations.
However, it may still incentivize some of our "public servants" who are otherwise disturbed by the criminality of the executive branch, and Washington's continued descent into the destruction of the country.
President Trump, or any president, even with the best intentions, could never single-handedly drain the swamp in Washington. If it is possible at all, it will only be with the help of perhaps thousands of patriotic whistleblowers, former officials and dedicated citizens working to expose the deep-seated corruption and let it vanish like evil spirits in the light of day.
WORD: 5 More Big Fat Lies Obama Is Leaving Us With

Read more:
BREAKING: Julian Assange Suggests MURDERED DNC STAFFER Seth Rich Was Wikileaks Source: "We Have To Understand How High The Stakes Are In the United States"
A Purge Of Journalists Has Begun To Destroy the Free Press: "War on Whistleblowers"
Obama Harassing His Media 'Enemies'? "Whoever is doing this has extremely advanced technical capabilities"
New Study Confirms: "The United States Is No Democracy… But Actually An Oligarchy" Dominated By The Economic Elite
National Guard Whistleblower: "Doomsday Preppers Will Be Treated As Terrorists"