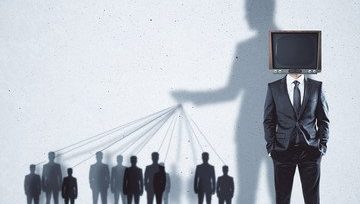 It just doesn't end. The constant bombardment with fear to attempt to panic the public is getting ramped up even though it's obvious to most of us by now what a hoax this entire charade has been. The mainstream media now says a new Texas variant of COVID is "antibody resistant" and sickening young people.
It's quite obvious they want people panicked and hiding in their homes while they turn Earth into an inescapable prison. So in comes more fear-mongering over year another variant, and of course, it's in a state that had decided to kill the totalitarian rules in favor of at least a smokescreen of freedom.
TX Governor Now "Allowing" Texans To Be "Free"
Scientists at Texas A&M University Global Health Research Complex say they've detected a new Covid-19 variant that shows signs of antibody resistance. This new one that we should all be terrified of if you believe the mainstream media, is named BV-1 for its Brazos Valley origin. According to CNBC, scientists say it is related to the U.K. strain and shows signs of resistance to antibody neutralization.
But if you read further, even the mainstream media can't make it look that bad anymore:
The new variant, BV-1, named after its Brazos Valley origin, was found during Texas A&M's routine coronavirus screening via saliva sample in a young student who had mild cold-like symptoms. The student tested positive for Covid on March 5 and tested positive again on March 25, showing that the new strain may cause a longer infection in younger people. The student's symptoms resolved by April 2 and a third test on April 9 came back negative. –CNBC
"We do not at present know the full significance of this variant, but it has a combination of mutations similar to other internationally notifiable variants of concern," said Texas A&M Chief Virologist Ben Neuman. "This variant combines genetic markers separately associated with rapid spread, severe disease and high resistance to neutralizing antibodies."
Coronavirus Variants Detected In California Are Now "Variants of Concern"
What are variants of concern? Based on my best guess, they are the variants the media will attempt to panic us into taking the experimental gene therapy shot over the coming months.  Heck, based on how this is going, any one of these new variants could be the next hoax scamdemic: COVID-21.
Stay alert, know what they are trying to do, and prepare the best you can.  This is not over and the mainstream media has proven that to us.
The Elites Laugh As Americans Revel In Their Enslavement While Fearing Each Other