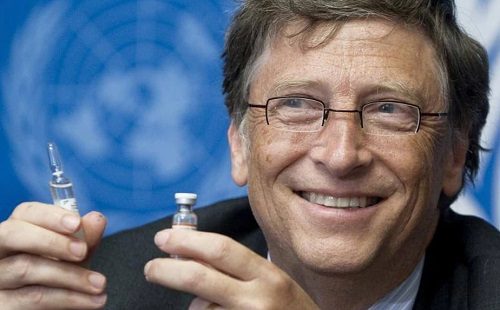 Here's a bit of good news: Moderna says its coronavirus vaccine being developed under Operation Warp Speed will not be available by the election. Moderna's vaccine won't be available until 2021.
Moderna CEO Stéphane Bancel told the Financial Times in an interview that Moderna, a Bi Pharma front-runner in the COVID-19 vaccine race, will not seek emergency-use authorization from the U.S. Food and Drug Administration until November 25 at the earliest and does not expect to have secured approval for distribution of the vaccine to the general public until spring 2021. "I think a late [first quarter], early [second quarter] approval is a reasonable timeline, based on what we know from our vaccine," Bancel
Military Personnel OUTNUMBER Civilian Scientists In U.S. Vaccine Program
FDA Commissioner Is Willing To Skip Phase 3 Trials On COVID-19 Vaccine
Despite Trump's assertions that a vaccine could be ready in weeks, Centers for Disease Control and Prevention Director Robert Redfield told Congress earlier this month that widespread vaccinations are not expected until well into next year. And once vaccination efforts start, they will not stop until all are vaccinated or forced out of work, and unable to purchase or sell anything without the vaccine.
In August, Moderna said the United States government had agreed to buy 100 million doses of its vaccine candidate, with an option to buy 400 million more doses, for $2.48 billion in total.
The end game is an agenda in which all people are tracked, traced, and surveilled under the complete control of a totalitarian elite. This vaccine is a piece of that agenda.
More Proof Trump Is Working On Bill Gates' Vaccine Under "Operation Warp Speed"
Whether the vaccine is ready or not by the election, is of little consequence, the delay simply buys the people more time to figure out what's going on and prepare for it. So please prepare.  Do what you can with the information you have to make sure you are braced for this.
This vaccine and its rollout will be nothing like we've seen before.