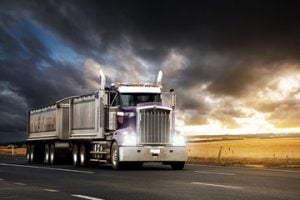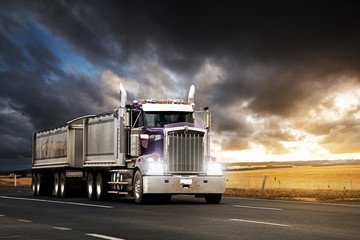 One hundred and fifty meat trucks are stranded at the border between the United States and Canada as the truckers continue to protest mandatory COVID vaccinations. The U.S. is the largest exporter of Canadian beef.
Days after the "Freedom Convoy" of truckers protesting vaccine mandates in Ottawa, the country's capital, protests are spreading to US-Canadian border crossings and furthering logistical headaches.  Bloomberg reports 150 trucks packed with beef, bound for the US, are stuck in a traffic jam at the border at Coutts, Alberta, the Canadian Meat Council said. Since the weekend, a convoy of truckers has slowed processing times between Alberta and Montana.
The food shortages are about to be blamed not on the rulers who are barking orders and insisting their slaves comply, but on those disobedient slaves who simply value freedom over non-thinking compliance. You can already see where this is going by just skimming over an article written by any mainstream media website.
BREAKING: Massive convoy of truckers have blockaded the US-Canada border crossing in Alberta pic.twitter.com/A4KHrzETbv

— Jack Posobiec ?? (@JackPosobiec) January 31, 2022
On Sunday, Alberta Premier Jason Kenney, a member of the ruling class, called for an end to the blockade, stating: "Canadians have a democratic right to engage in lawful protests. I urge those involved in this truck convoy protest to do so as safely as possible, and not to create road hazards that could lead to accidents or unsafe conditions for other drivers."
"It is not yet clear what the provincial or federal government is doing to facilitate a resolution. The longer this takes, it will cause more supply chain issues and this will affect everyone from producer to consumer," Marie-France MacKinnon, a spokesperson for the council, said.
This is going to compound already problematic food supply issues. Consider stocking up on a few items while you can, especially meat. No one should be forced to be injected with anything in order to be "allowed" to keep their livelihood, of which half is stolen by their masters in the ruling class anyway. These protests are necessary, but be prepared to provide for yourself and choose freedom and morality over slavery and legality.
PREPPING FOR THE UPCOMING GOVERNMENT-INDUCED FOOD SHORTAGES
The real question is what will the ruling class do when people realize that taxation is theft and stand together refusing to fund their masters anymore?