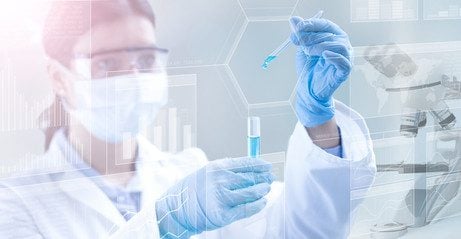 A scientist at Harvard University is predicting the coronavirus, which originated in Wuhan, China, will infect 70% of humanity. Marc Lipsitch is predicting the coronavirus "will ultimately not be containable" and, within a year, will infect somewhere between 40 and 70 percent of humanity.
The Atlantic reported that a vaccine is still years away, so it'll also be useless in stopping the spread of the coronavirus.  He also says that we shouldn't be alarmed by these numbers because most of those infected won't have severe illnesses or even show symptoms at all, which is already the case for many people who have tested positive for the virus.  This will likely hold true unless the virus mutates into a more deadly and severe form.
This seems to go without saying, that you still don't want to get this coronavirus.  Much like the flu, it isn't likely to kill you, but it definitely could.
Simple Prepper Hacks To AVOID Getting The Flu
But the fact that most people don't show any symptoms of the virus is why Lipsitch feels like this is simply not containable. There's also an emerging consensus that the outbreak will eventually morph into a new seasonal disease, which, per The Atlantic, could one day turn "cold and flu season" into "cold and flu and COVID-19 season."
While scientists everywhere try to get the upper hand when it comes to fighting this outbreak, it's proven difficult. Scientists do say that the coronavirus is not expected to mutate quickly, and if it does, it probably won't become more deadly. Viruses, like parasites, want to survive, and killing everyone they infect is not the way to go about surviving.
The WHO said on Monday that the COVID-19 outbreak was not out of control globally and does not have a large-scale death toll, so it was "too early" to speak of a pandemic, according to a report by Reuters.