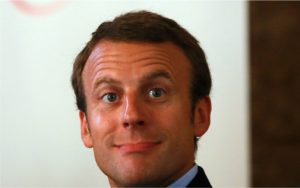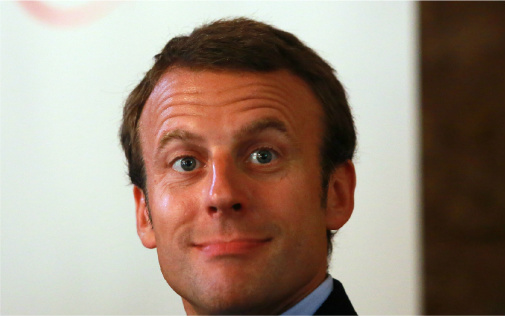 French President Emmanuel Macron said France is "preparing for the worst" with regards to the Ukraine and Russia conflict.  After Macron had a third phone call with Russia's Vladimir Putin, the warning came out.
A statement from Macron's office said the call was about 90-minutes long, but by all accounts didn't go well in terms of any prospects for an immediate cessation of hostilities in Ukraine. A Macron aide later told the Associated Free Press that the French leader "then called President Volodymyr Zelensky" in Kyiv after the lengthy talk with Putin.
"There was nothing that Putin said that reassured us," a source in Macron's office was cited as saying. Macron reportedly told Putin: "you are lying to yourself" while explaining that the continued invasion will only "cost Russia dearly" and lead to international isolation, as well as an economy "weakened under sanctions for a very long time".
It was Putin who called Macron today, according to the Elysée. The call lasted an hour and a half. Macron told Putin: "you are lying to yourself". "There was nothing that Putin said that reassured us", a source in the presidency said. France is preparing for the worst

— Sophie Pedder (@PedderSophie) March 3, 2022
This warning to be prepared comes as Joe Biden warns Russia "will pay a price" for their "invasion" of Ukraine.
Biden Warns Putin "Will Pay A Continuing High Price" For The "Invasion" Of Ukraine
Putin had repeatedly stated that Moscow's demands are that Ukraine enters a state of "neutralization and disarmament". Putin stressed that this can either happen diplomatically or through the continuation of military operations. Details of the call went public just as the Russian and Ukrainian delegations sat down at a neutral location on the Belarus-Poland border.
War Censorship: The Offical Narrative Is Already Crafted
According to a report by ZeroHedge, Macron said that Putin showed "determination to carry on operations" – according to a French official commenting on the call. Macron further retorted when Putin described a war against a "neo-Nazi regime" that the Russian leader was "deluding" himself. With the ever-heightening rhetoric,  Russia's foreign ministry and even Moscow's ally China have continued to blame NATO for what's happening in Ukraine.
https://twitter.com/niubi/status/1499379750455939073?ref_src=twsrc%5Etfw%7Ctwcamp%5Etweetembed%7Ctwterm%5E1499379750455939073%7Ctwgr%5E%7Ctwcon%5Es1_&ref_url=https%3A%2F%2Fwww.zerohedge.com%2Fgeopolitical%2Fmacron-says-prepare-worst-ukraine-after-disheartening-putin-call
Putin and other Russian top officials have been warning NATO for months and have made it clear what their "red lines" were for the same amount of time. Yet the NATO military expansion into Ukraine continued.